New Video Drop 'Hail In Firenze: The Steadies Adventures in Italy!
This video takes place during our pre-covid tour of Italy, mainly in the beautiful city of Florence (Firenze) and along the stunning Tuscan countryside. It's a song about dealing with sudden hardships and adversity that life throws at you out of the blue. A topic very relevant to the current situation of the world and we wanted to put this out now to help give some hope of better times ahead. The song is track #10 on The Steadies current 2020 album "Tiro de Leone" and is available here and on all streaming platforms. To everyone involved in helping make this idea come to reality and to our friends in Italy, GRACI!!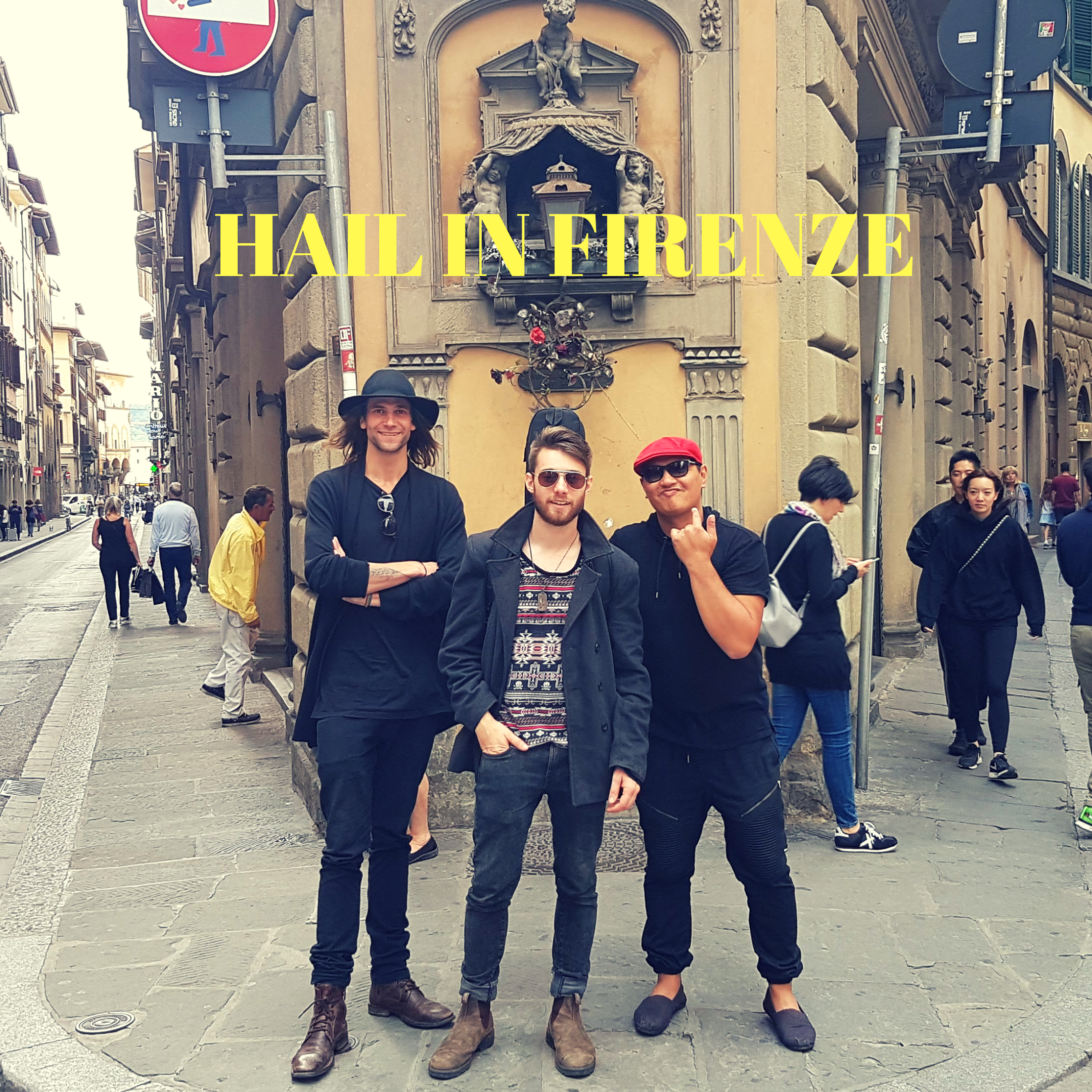 Rocksteady Goes UnPlugged in October!
The Steadies completed an 8-show Unplugged Tour in October 2020 around Saskatchewan and Alberta including two sold-out shows in their hometown Saskatoon!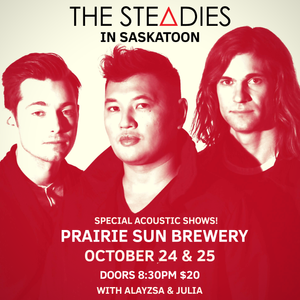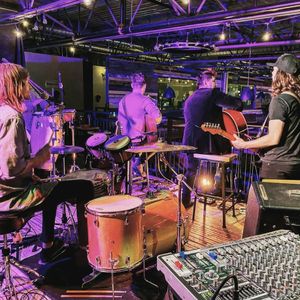 Dance-Rock-Reggae At The Drive-In!
On September 25th 2020 The Steadies headlined their first ever Drive-In festival for Calgary Reggaefest at Telus Spark! It was amazing to see the boys back on the big stage and rocking out to a sea of vehicles honking their horns and dancing in the beds of their trucks!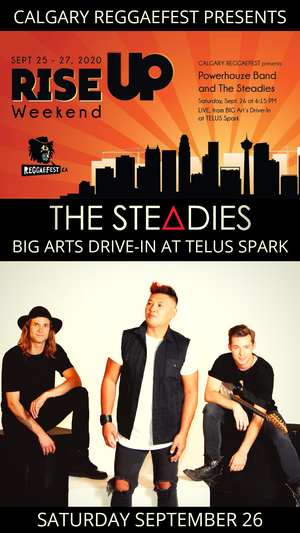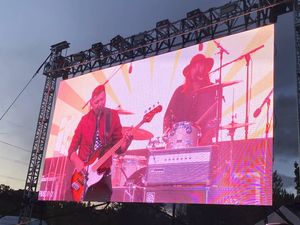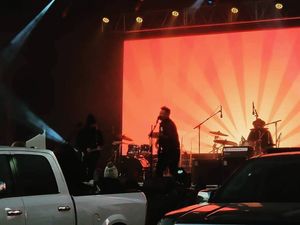 Guess who's Canadian Musician Magazine's July 2020 Featured Band?!
Being the only band in Canada and possibly the world touring during the pandemic caught the eye of Canadain Musician Magazine so much that they decided to feature The Steadies in an exclusive interview in their July 2020 issue! check out the article here!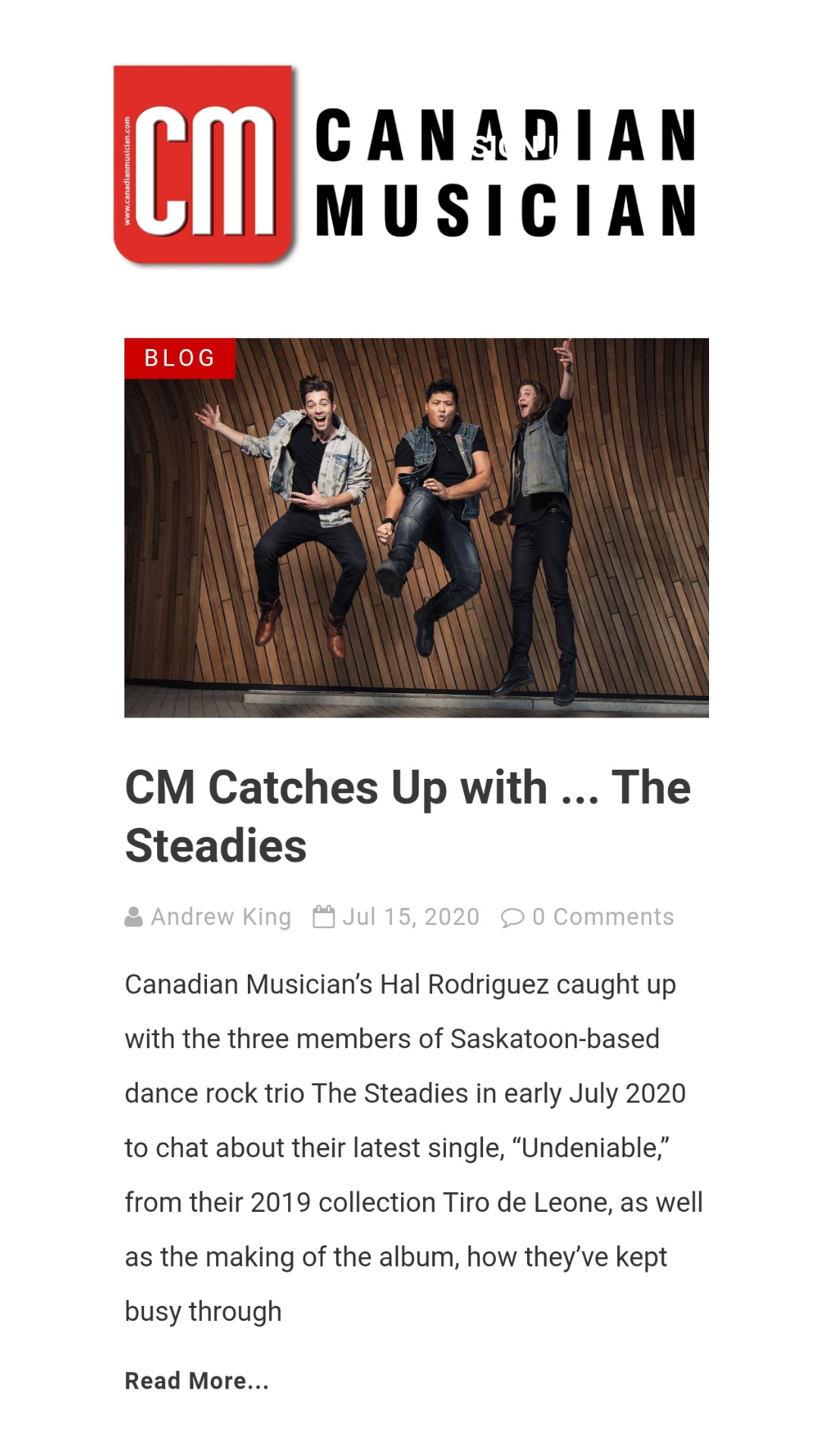 A Summer 2020 Tour? Only The Steadies Could Pull This Off!
In July 2020 Earl, Kurtis and Jesse embarked on a 9-date Western Canadian Tour - safe with proper covid protocols and most shows being outdoors in spacious venues from Edmonton to Tofino. It was truly amazing to see the love their fans had for the band and a deep missing of live music. The band even filmed a tv series with Victoria Skafest and shot a music video in Tofino BC for their slow reggae single "Two" which will be released in Spring 2021. Unfortunately, by the time the band reached Kelowna, covid-19 had become rampant and their highly anticipated Boat Party shows were postponed till next Summer.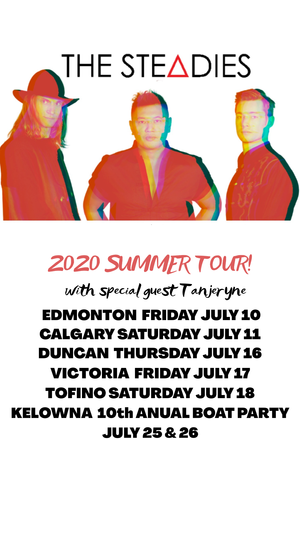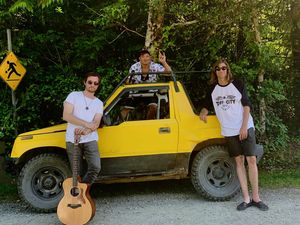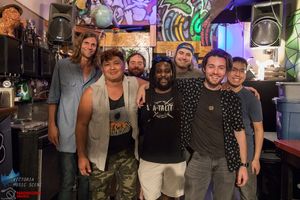 New Single 'Undeniable' Out Now!!
Check out the new Steadies single available on all streaming platforms or better yet, support your band and buy it here on the website! Just in time to add to your summer playlists! This emotional rocker of a song is a throwback to sounds of the iconic 80's trio The Police, with it's blend of energetic rock and reggae, it's about conscious uncoupling. It begs the question, why can't more couples remain close friends after divorce or separation? For those who can, it's because their love's Undeniable.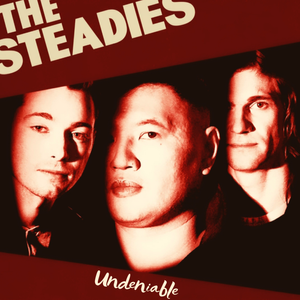 Attention: JUNO AWARDS and All Upcoming Show Are Cancelled or Postponed Due To COVID-19 Pandemic
We are going through a serious time during the fight against Coronavirus, so please stay safe and pray for those in suffering from this pandemic. We will get through this and rocksteady together once again once we flatten the curve after this a worldwide lockdown.
Peace & Love from The Steadies
Juno Who Will Be Part Of The Biggest Music Event Of The Year?
The 2020 Juno Awards will be hosted in the The Steadies' home city of Saskatoon Sk and the band will be performing at a huge afterparty at Pink Lounge and Niteclub Sunday March 15th time tba. Also, you can catch frontman Earl Pereira perform solo acoustic for the Juno's CBC event 'Story To Song' at Bon Temps Cafe Wednesday March 11th 4pm Free Show!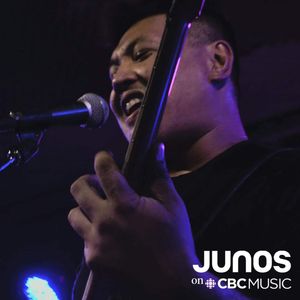 The New Album Is Ready To Roar!
Get your copy of 'Tiro De Leone' The Steadies' 3rd full-length release! Physical cds will be available at the band's upcoming 20 date Winter Tour and a vinyl release will be released for Spring 2020 Tour!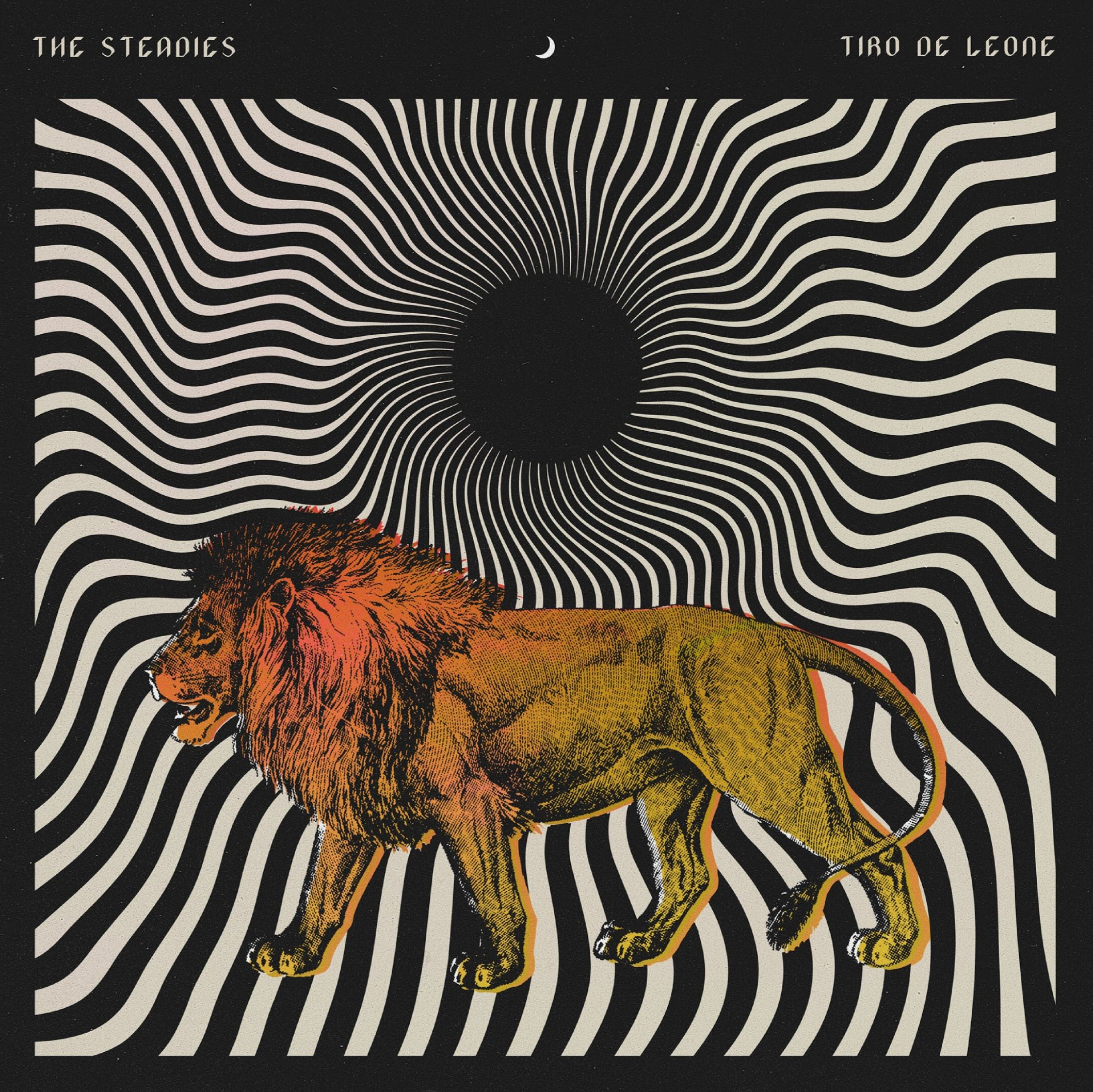 The Steadies Join West Coast 's Delhi 2 Dublin On Their Fall Tour!
International Vancouver based electronic-world music group Delhi 2 Dublin (D2D) is heading on tour across Western Canada and they are taking The Steadies with them in support of their 2019 album release We Got This!  The two groups together are sure to create a highly energetic show full of positive vibrations for every packed house across the three provinces. The tour consists of 6 dates in 10 days starting Thursday October 3rd in Calgary and ending October 12th on Vancouver Island on a Thanksgiving weekend to remember.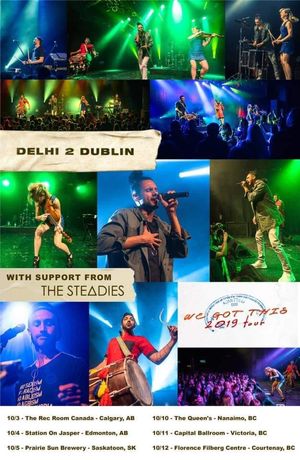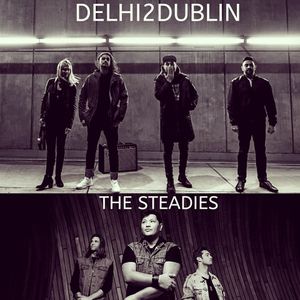 And That's A Wrap!
The Steadies started off October 2019 with a photoshoot for their new album release which is set for November 5th! The trio then strategically took advantage of the work that goes into setting up a professional shoot and doubled up the day with a video shoot for the first single Tiro De Leone (the album's title track) which drops worldwide on October 17th!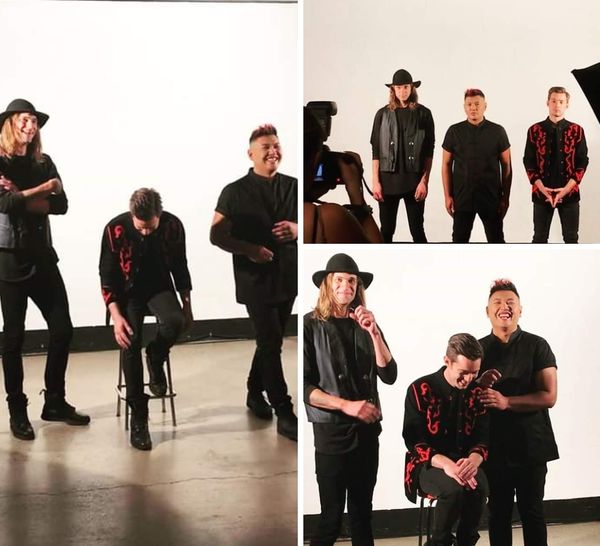 The Steadies Sign To Vancouver Booking Agency!
After a busy summer of touring to support the release of their first live album, the Saskatoon-based power trio have made it official and signed with professional booking Agency RPM Music Services! The Vancouver-based company was founded by 35-year veteran agent Rob Pattee, formerly of Canadian agency giant S.L. Feldman & Associates, who have a roster of superstar icons such as Bryan Adams, Sarah Mclachlan, Michael Buble and more. RPM motto is quality over quantity and plan to help take The Steadies to the next level in what is looking to be a big 2020.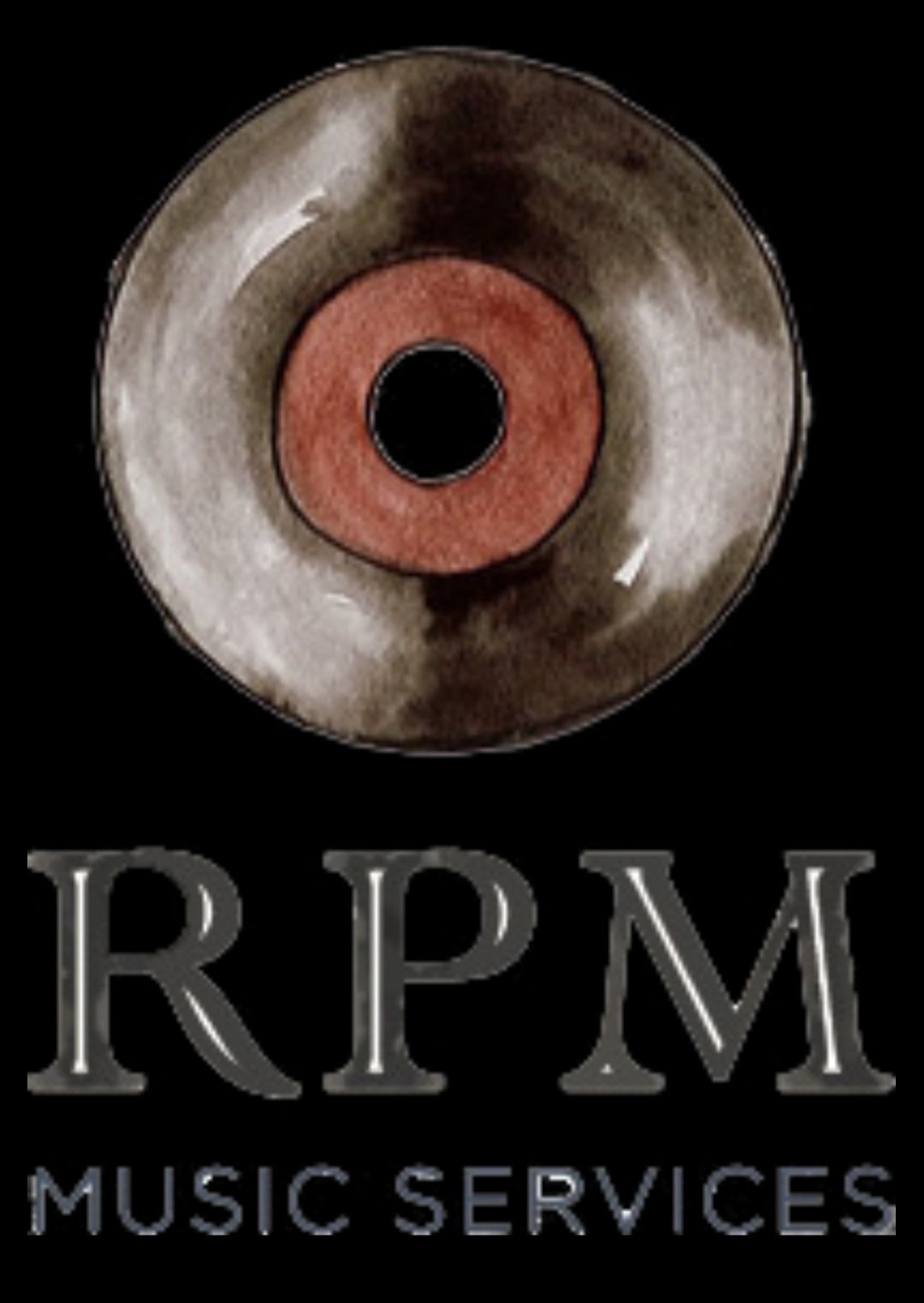 Sizzling Summer Tour Ends With A Little Help From Their Friends!
Summer 2019 got off to a hot start with The Steadies kicking off the 20th Anniversary of the Victoria Ska Festival in early June then headlining their own show in front of 1,400 hometown fans at the Saskatchewan Jazz Festival. Things just kept heating up as Earl, Jesse and Kurtis lit up the Banff Canada Day Festival performing to over 5,000 proud Canadians of all ages, races and genders. Then with a little help from their Saskatoon musician friends whom they call The Steadies Allstars, the group closed out the summer in style playing their 5th straight Waskesiu Lakeside Music Festival to their largest crown in the event's existence. And the boys are just getting warmed up as they are putting the finishing touches on their upcoming new album!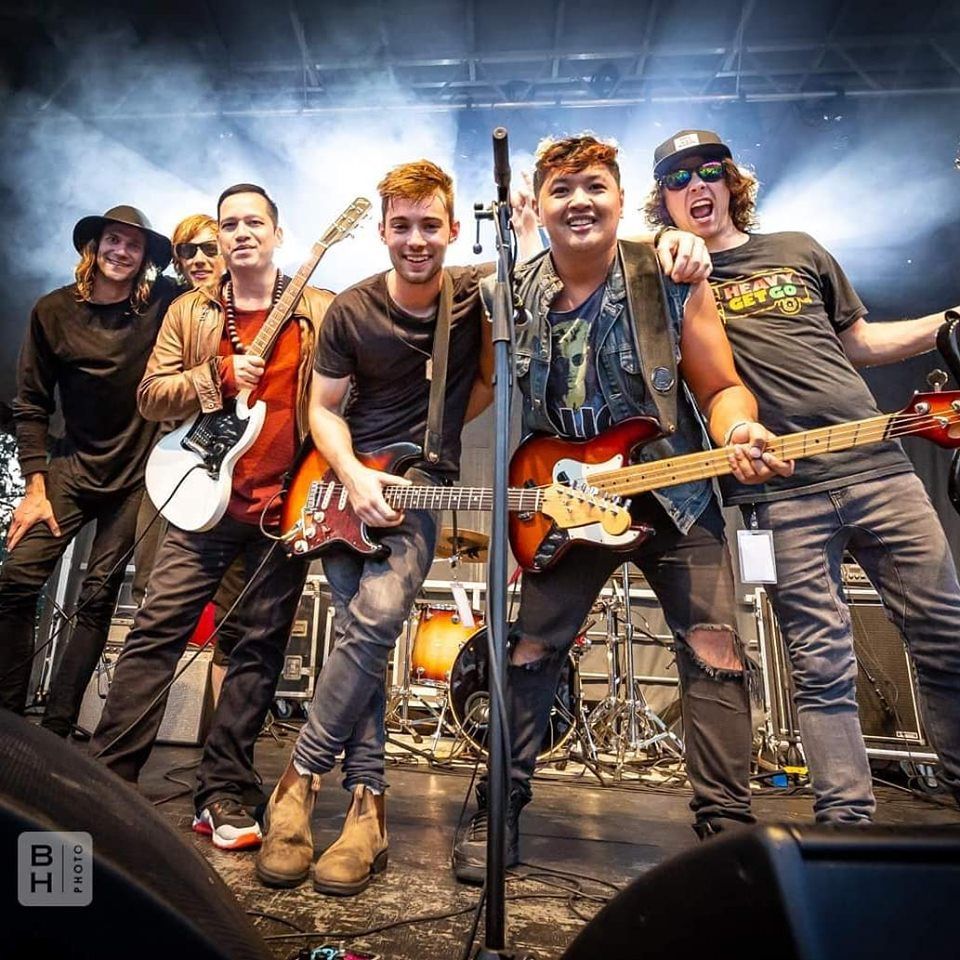 Ready Steady For An Exciting 2019!
Fresh off their worldwide publicity from performing with Riverdale star KJ Apa, The Steadies rode that momentum right into the recording studio, new photoshoot by Honey Creative and are ready for what could be a big 2019!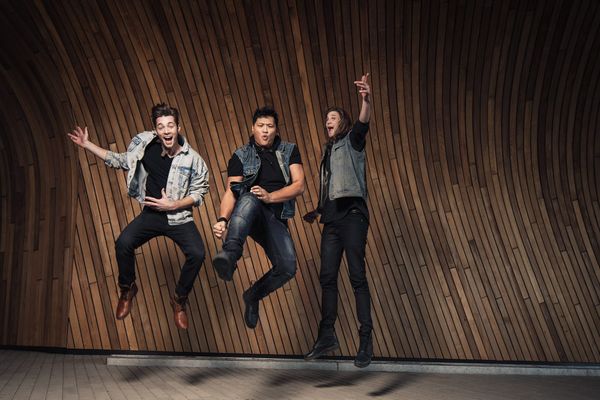 In The Studio Recording The New Album!
The boys have been working on new music this past year and finally headed into the studio in January and February to record their 11-song upcoming third full-length album set to be released in Summer 2019!!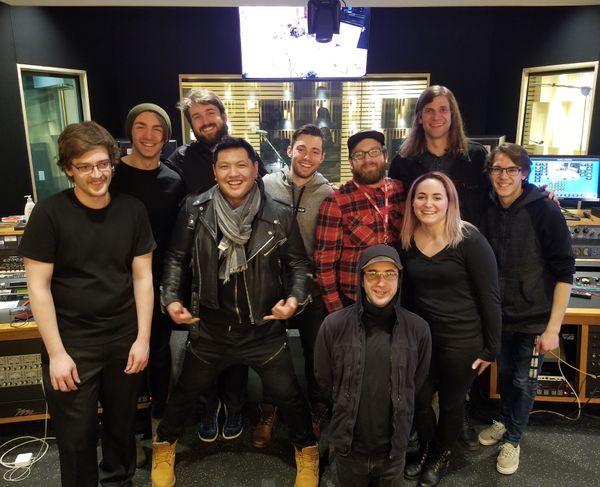 Archie & The Steadies on TMZ??! The Band Just Broke The Internet!
The big break for the band may have just happened! The star of Netflixx's massive show Riverdale, KJ Apa (who portrays the iconic Archie Andrews) brought the cast of the show to see The Steadies in Vancouver at the famous Guilt & Company and then joined the band for an insane performance that blew the roof off of the joint! Apa later posted a video on his Instagram account to his 14 million followers and it immediately went viral with over 1 million views (which is the equivalent for 100 million Youtube views). The Steadies were soon the talk of the internet as they were featured on TMZ (yes that tmz), Hollywood.com, Metro UK, CBC, Stuff New Zealand putting the boys on the map in a bigtime way! Apa might even be a special guest on the new Steadies album they are about to begin recording, which would be MASSIVE! You can watch the TMZ online clip by clicking here.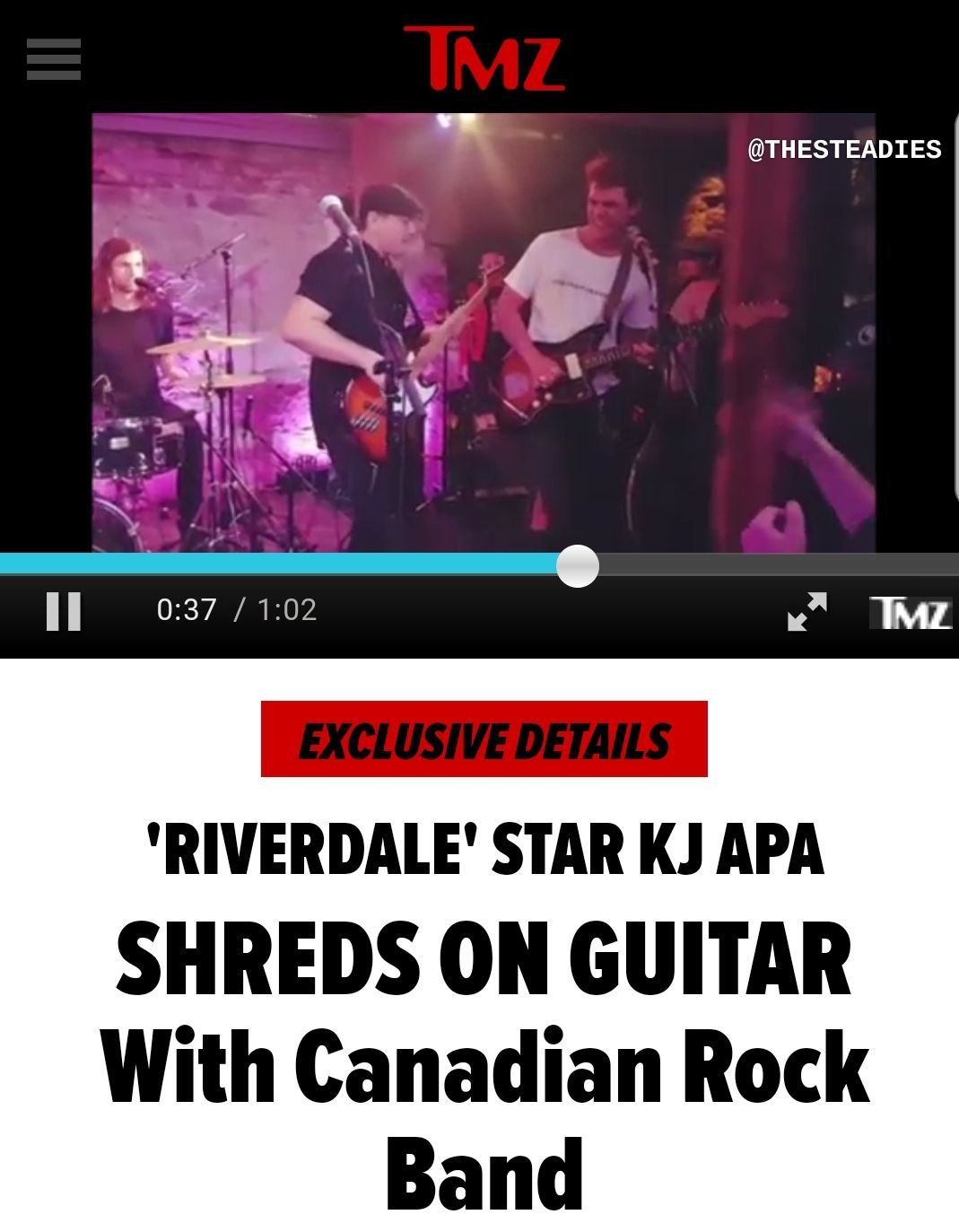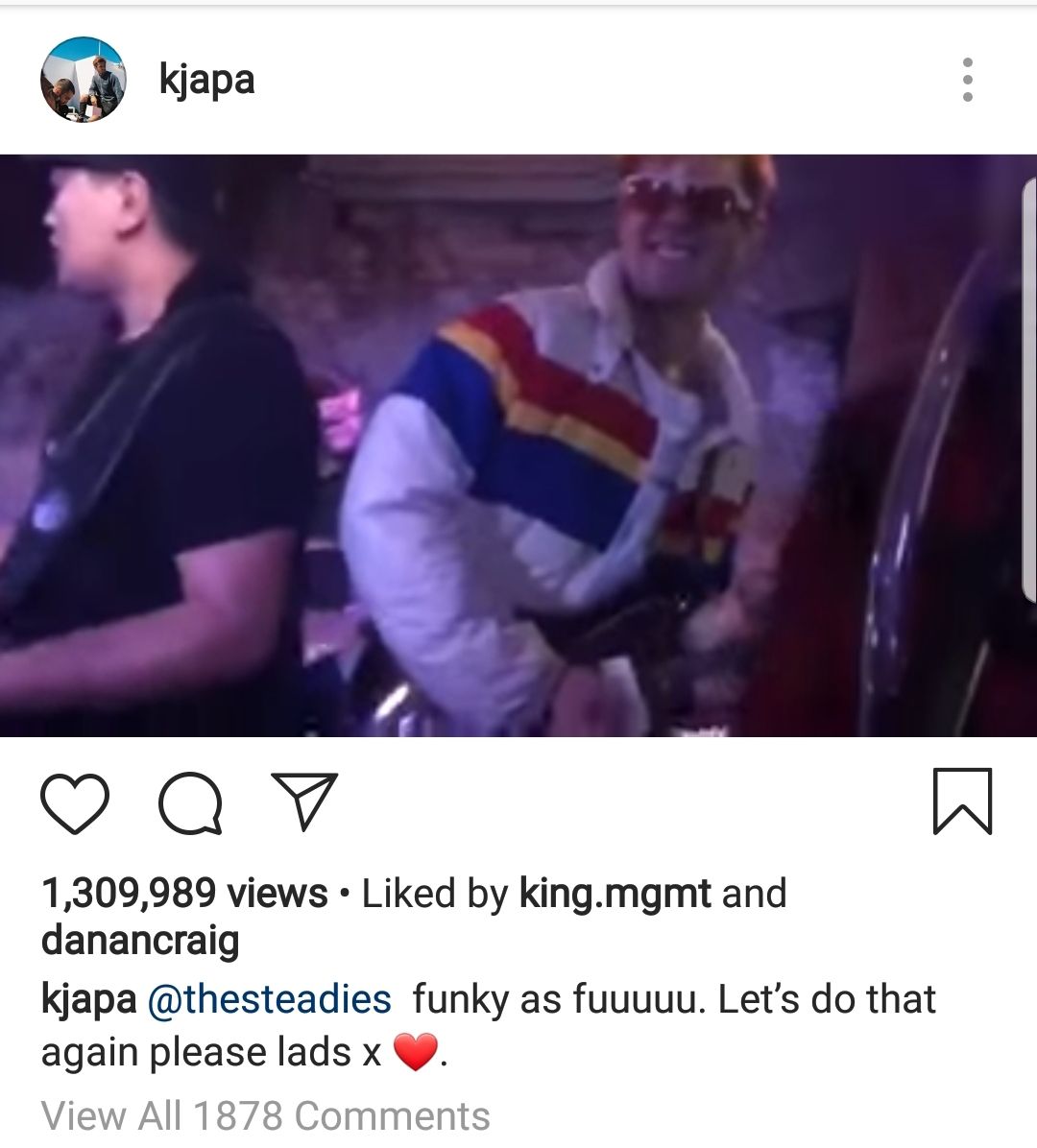 Live in Hanover Germany October 2018!
 Here are some amazing professional photos from The Steadies' October 21st performance in Hanover Germany at Lux! Photo credit: Isabelle Kaltner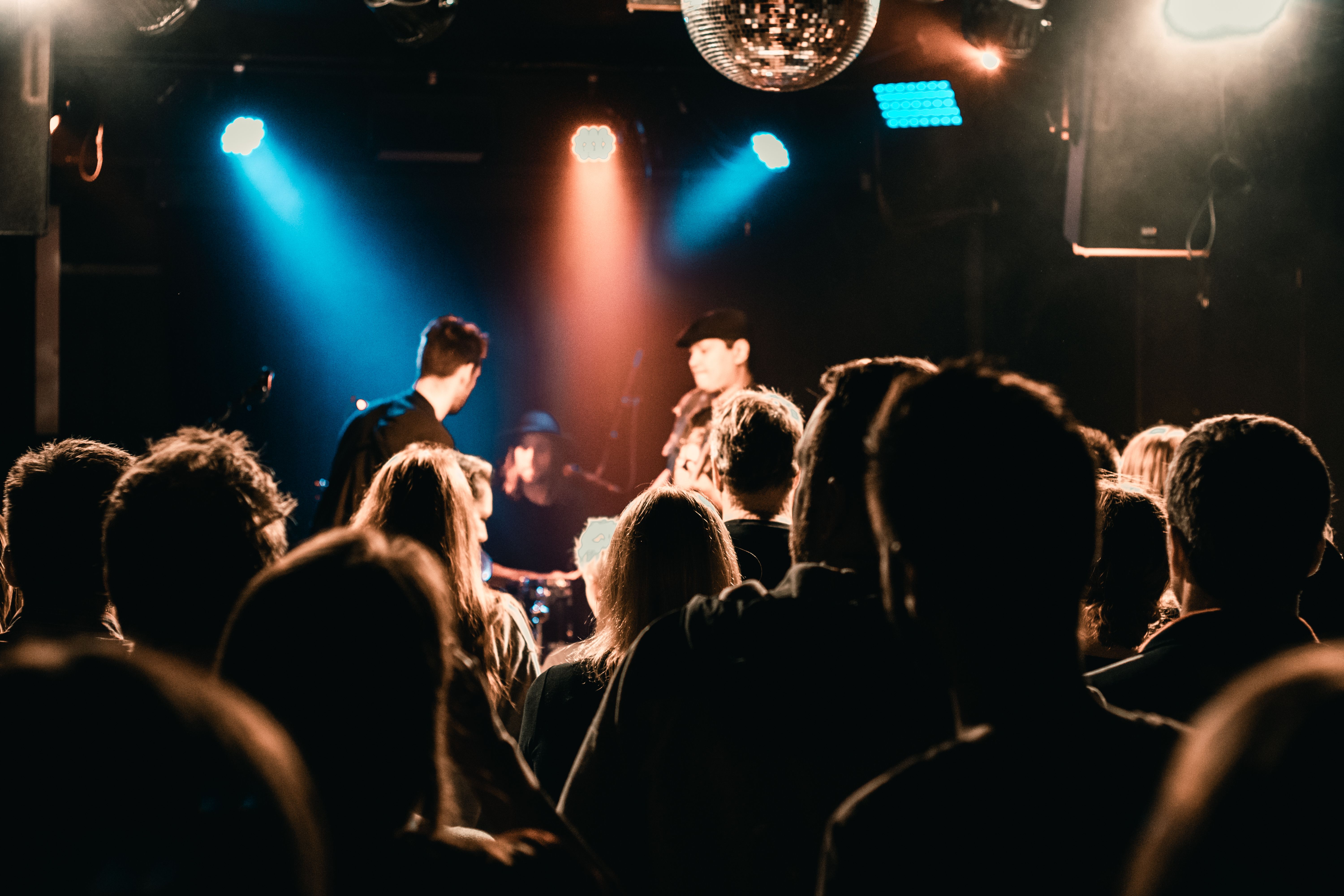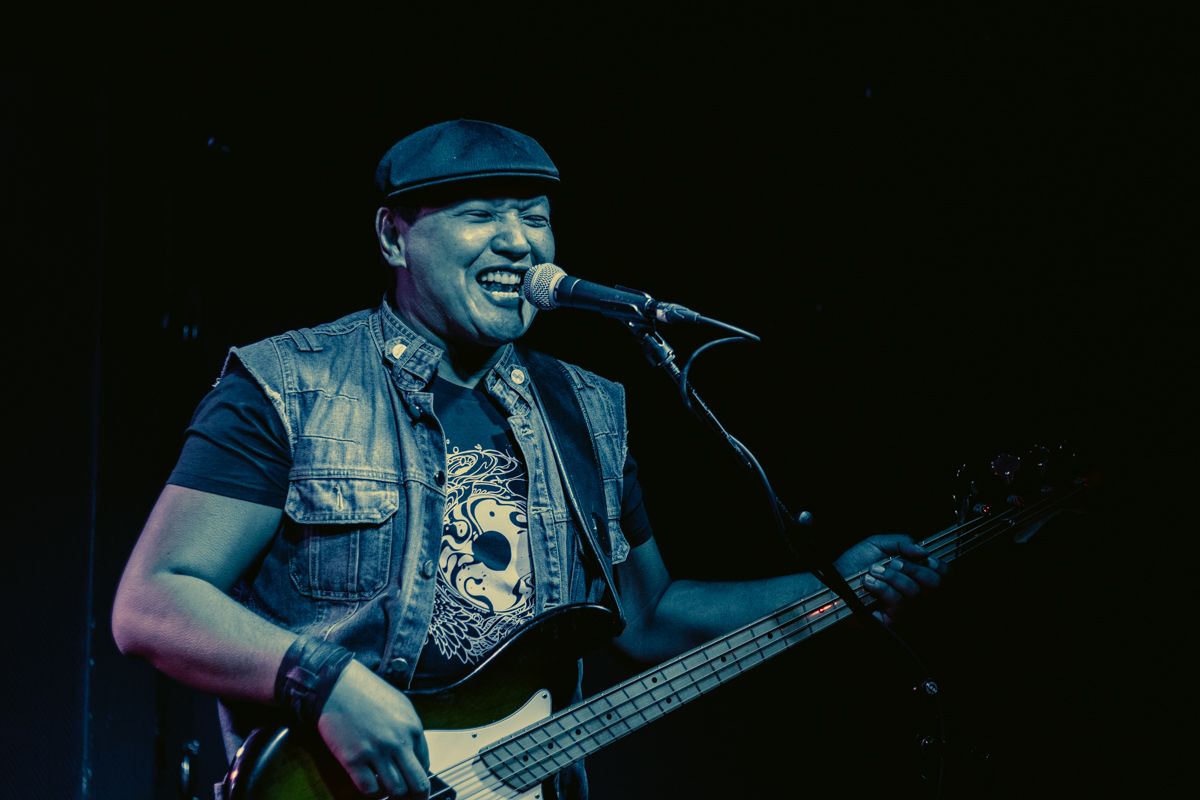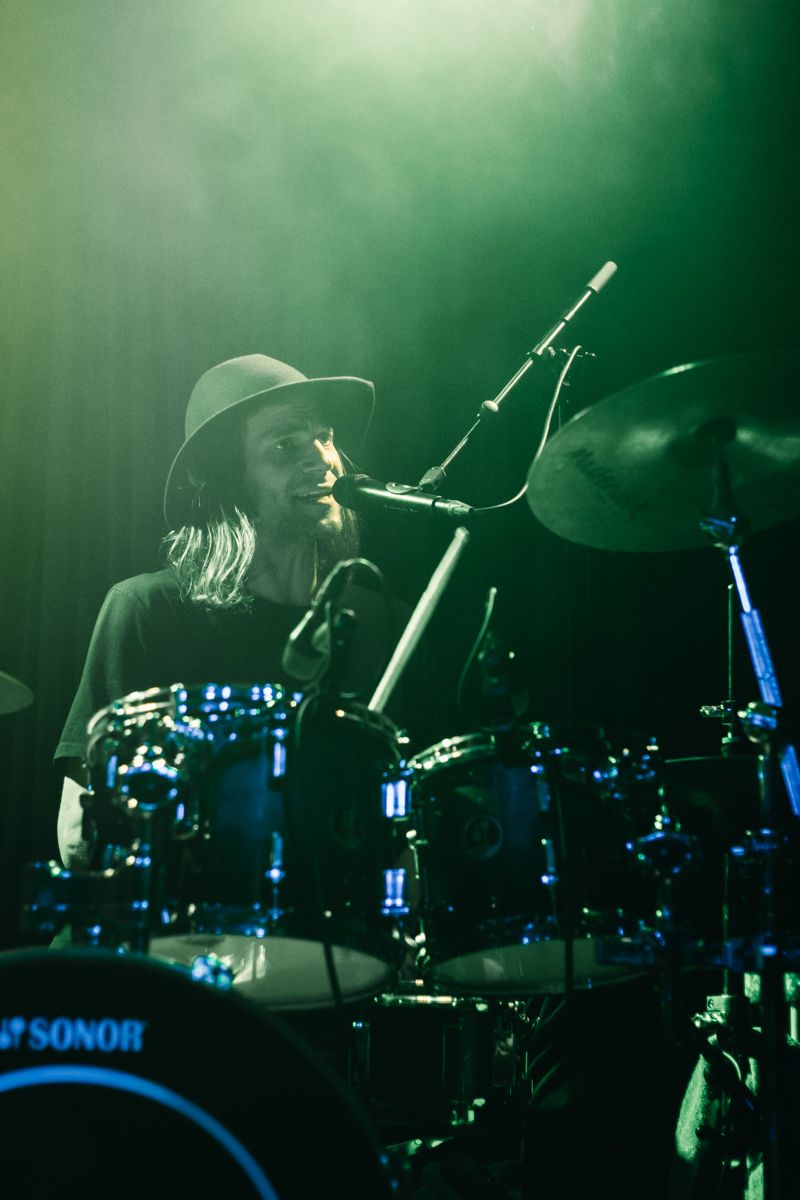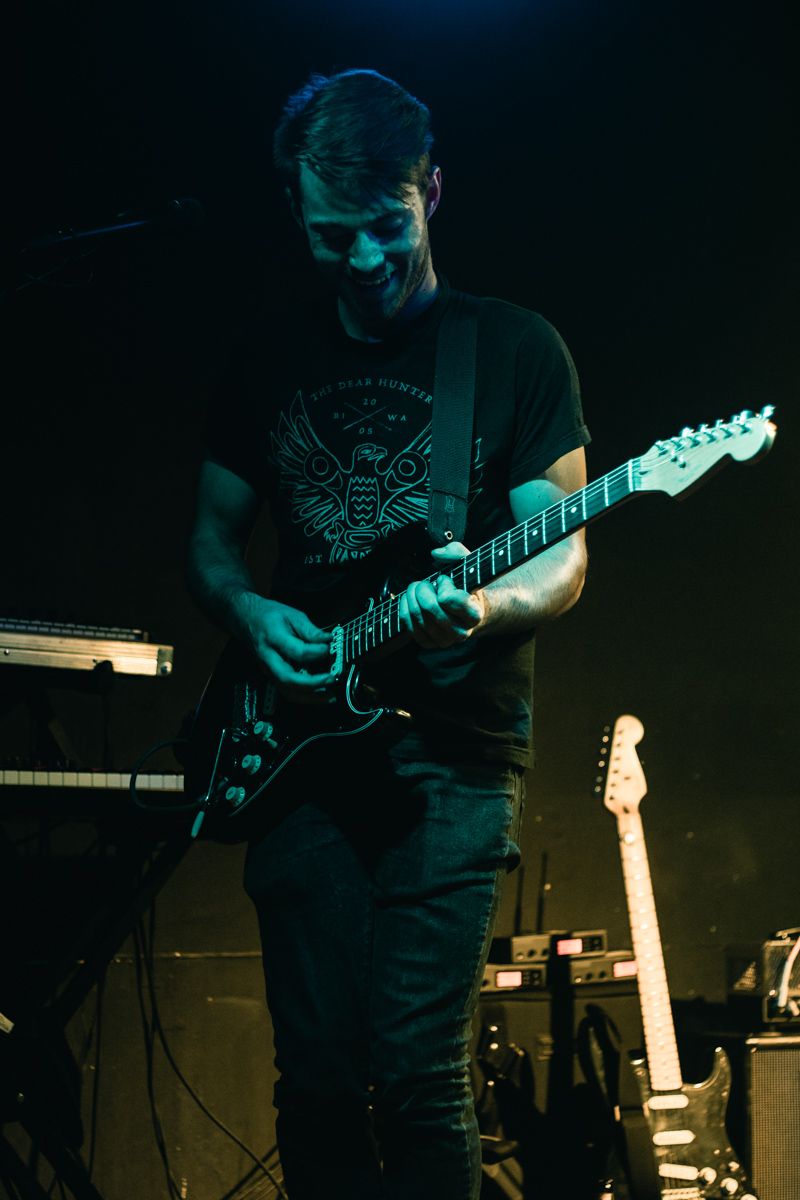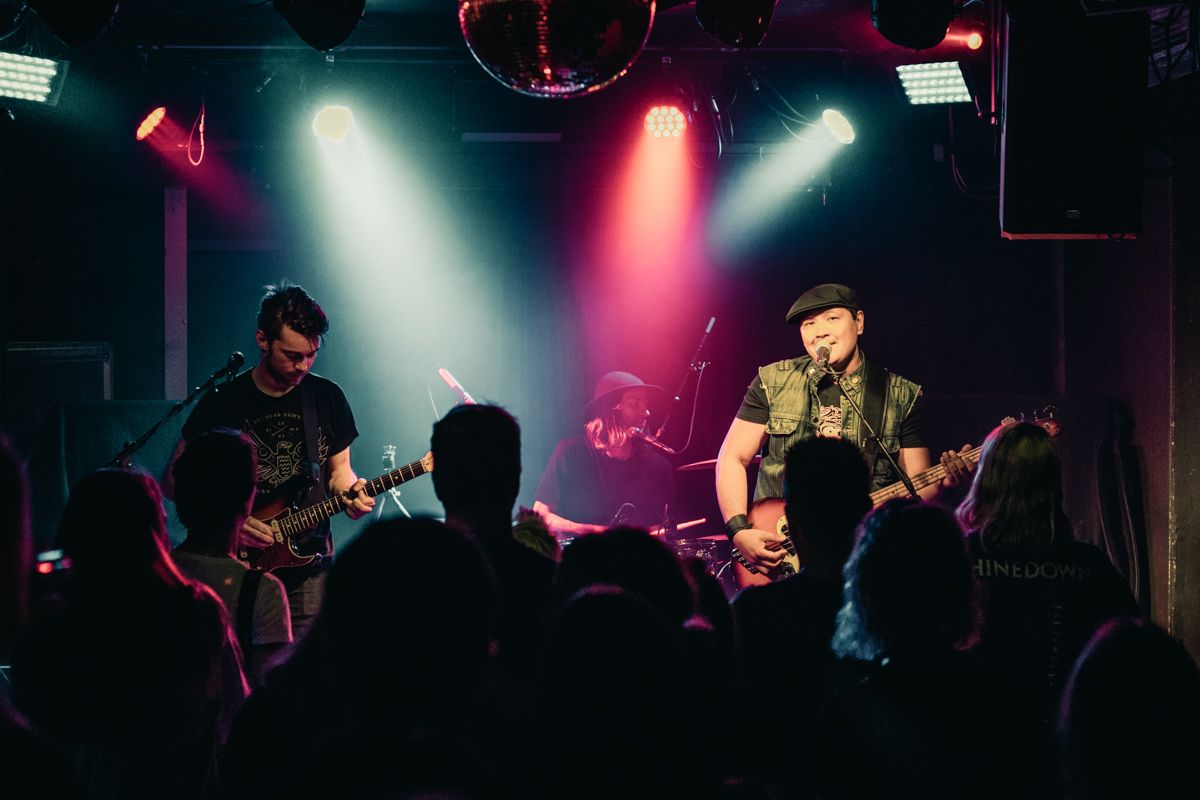 Support The Steadies!
The boys have launched their very first crowd funding campaign through Indieagogo but are treating it more like a fanclub offering amazing perks in return for fan donations. The money they raise will go towards making their next album this Fall with world class studio engineer Eric Racy (Damian Marley, Katy Perry) from LA and Vancouver award-winning producer Jeff Dawson, to create their best album yet! The new Steadies songs have the potential to break ground internationally and with your help and support the boys will also have the funds to market and promote themselves effectively and spread their message of love to the world. Click this link for all of the details and thank you so much for supporting The Steadies for al of these years, the guys work so hard and they promise to make you all proud!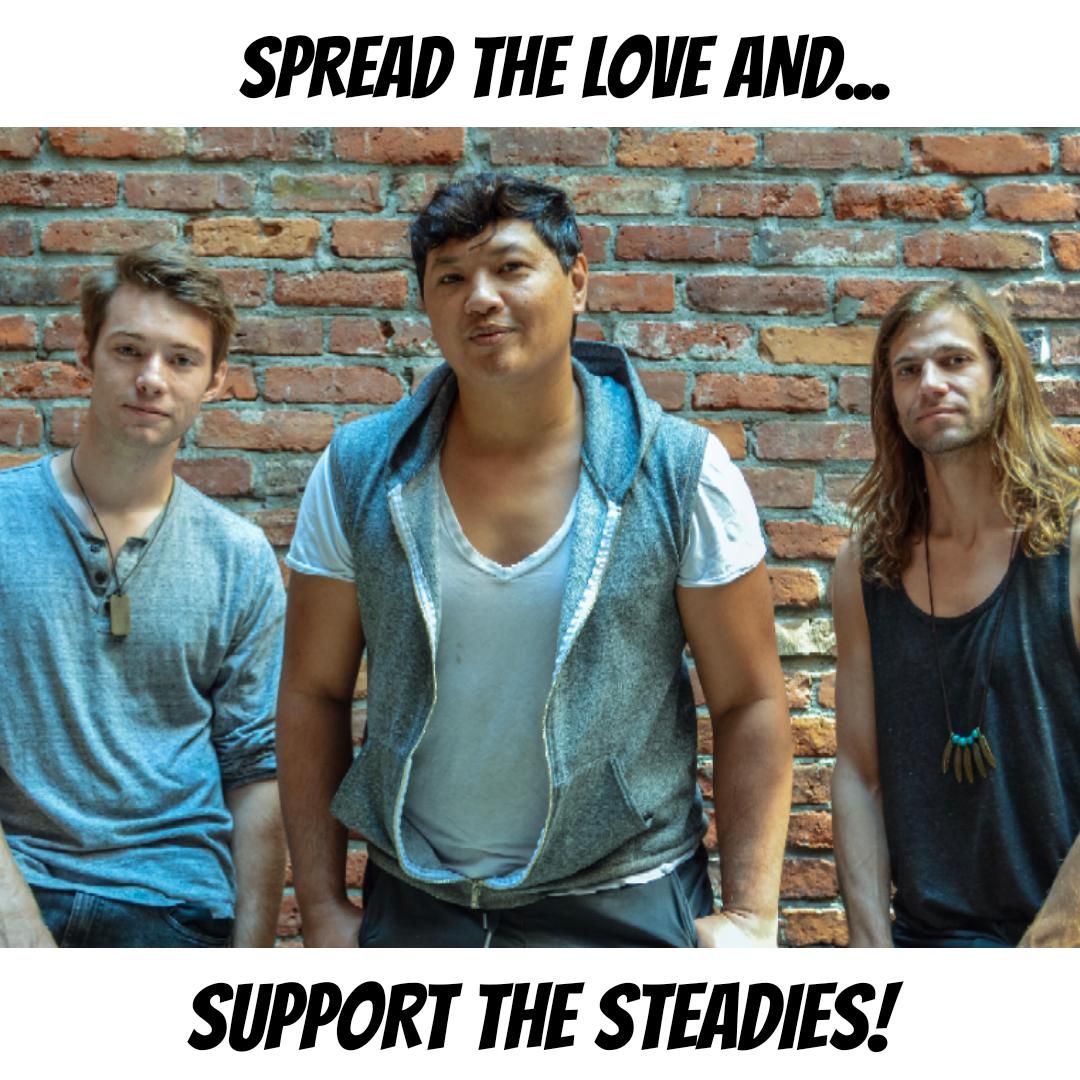 We Love You Italy!
 It was an incredible week in Italy as evidence by these amazing photos! First the boys performed in a medievel castle in the heart of Tuscay followed by a day trip to epic Rome, then a fantastic show in Venice, and lastly a video shoot in Florence for their song 'Hailing in Firenze' which will be on the upcoming 2019 album release! Ciao Italy we love you, now off to Austria for the 3rd show of the tour in Feldbach at Cafe Glam!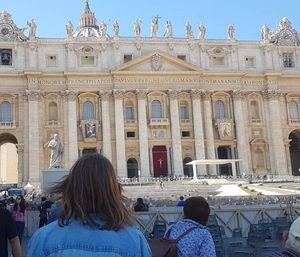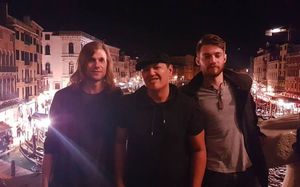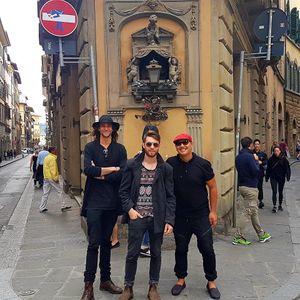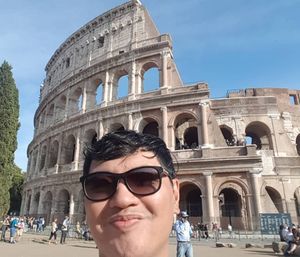 Rocksteady coming to Europe!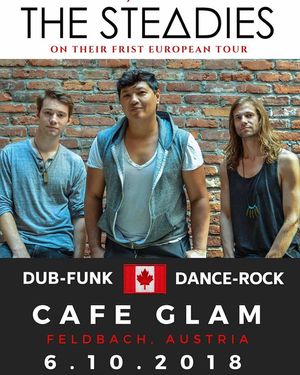 The Steadies are Europe bound! This October the boys will be performing 6 shows with more pending for the first time in Italy, Austria and Germany for the first time. The group will also be spending their time networking with record labels, promoters and agencies as well as, shooting a music video in Florence for their new album! So follow The Steadies Instagram stories @thesteadies and watch for Facebook live videos from their shows.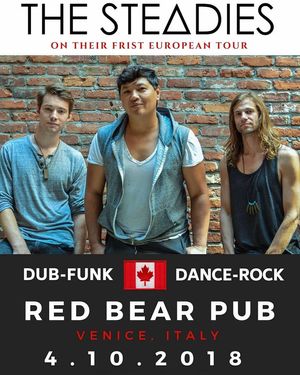 Welcome to Steadies Family Jesse James Clark!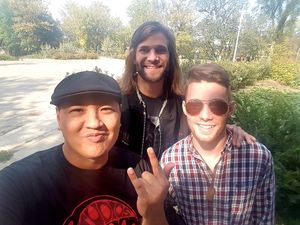 Our search for a new guitarist and permanent band member is over, as we welcome Victoria B.C. prodigy Jesse James Clark! After a mutual close friend of the band put us in touch, the group clicked instantly and have already performed a half dozen shows together. Jesse's excitement for being a part of The Steadies has him moving to the band's headquarters in Saskatoon SK and the boys are getting ready to go to Europe shortly after in October. They have even been working on new material with Jesse being a key contributor with his creative skills and improvisation due to his jazz background. We are so happy to and excited to welcome Jesse to The Steadies family and for the next chapter in the story of the band!
Ready Steady For A Sizzlin' Summer Tour!
After a much deserved break the band is back and ready for their favourite time of year with a 30-date tour performing at festivals, clubs, and boat parties across Canada from Ucluelet B.C. to Montreal QC! The boys have been working on new music and will be showcasing some brand new island-rockin' songs including an emotional tribute to their brother and original guitarist Justin "Juice" Lee entitled Not The End. Brother Alex Varughese, who has been filling in on guitar will also be playing his last shows while the band searches for their permanent band member. So make sure to check the tour dates, spread the steadie love and come to a show near you!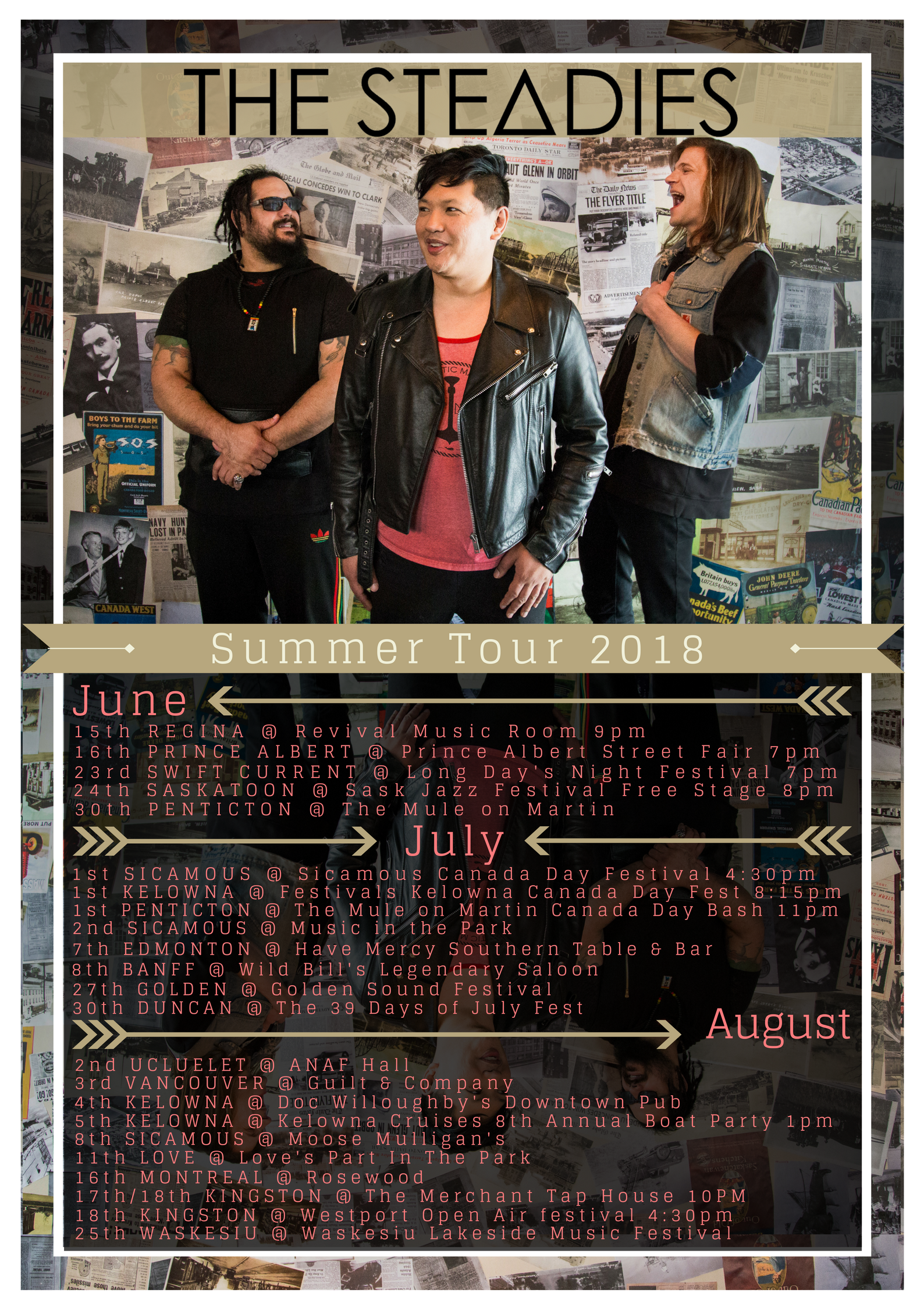 We Lost Our Brother & Guitarist But His Spirit Will Live With Us Always. R.I.P Justin "Juice" Lee
On July 25th 2017, our brother and band mate Justin Lee, better known as "Juice", shockingly and sadly passed away suddenly from a brain aneurysm. A beautiful memorial at Wanuskewin Heritage Park in Saskatoon SK was held and saw Justin's family from Trinidad and Montreal, many members of the local music community in attendance, as well as, performed in honour of the Juice. Reeling from this catastrophic loss, the remaining band members frontman Earl Pereira and drummer Kurtis Schultz, with the blessing from Justin's family, proceeded to honour the summer and fall tour dates that were booked as a tribute. The tour was 30 shows spanning across Canada from Tofino to Montreal and was aptly named the "For Juice With Love Tour". It was a very emotional but cathartic time for the band and their fans and supporters and took a lot of strength and courage and help from The Steadies extended musical family as brothers Al Peterson (aka Origami Army), Sean Viloria, and Alex Varughese joined them to help spread the love. There is so much to be said about this special person who touched so many, but the best showing of the effect he had was the outpouring of love and support from all over the world while galvanizing the local Saskatoon music community. CBC, Global, CTV, Star Phoenix, multiple international radio stations and media all gave tribute to our brother Juice, and the number of heartfelt social media posts and comments was off the charts. Justin will be deeply missed but his special energy and spirit will be with us always, and will live on through the music and sound he helped create. We love you so much Juice, rest in paradise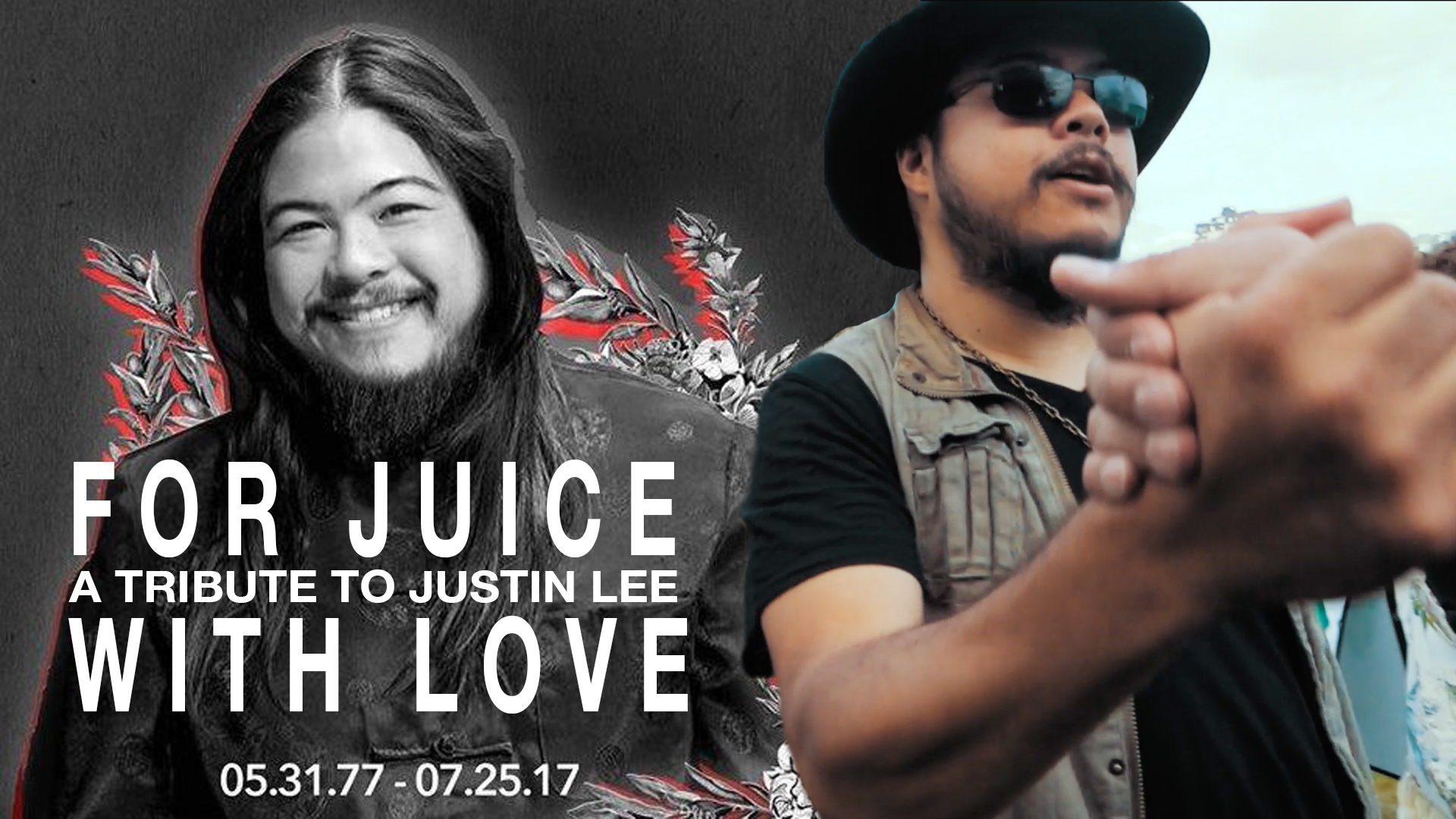 It's Time for A Love Revolution: New Video Released Today! Watch it now on the homepage!
June 25th 2017 marks the worldwide release of The Steadies brand new single and video for Love Revolution, which is the titled track of their latest album. This festive world beat party-anthem is a song about bringing people of all races, genders, and ages together while spreading the message of unity, peace & love. The video features various musicians and artists of the thriving Saskatoon music scene, which is the home city of the Canadian island-rock band. The amazing positive energy and vibes brought out by beautiful people of the 'Paris of the Prairies', truly made this video a Love Revolution. It's true what they say... "love conquers all".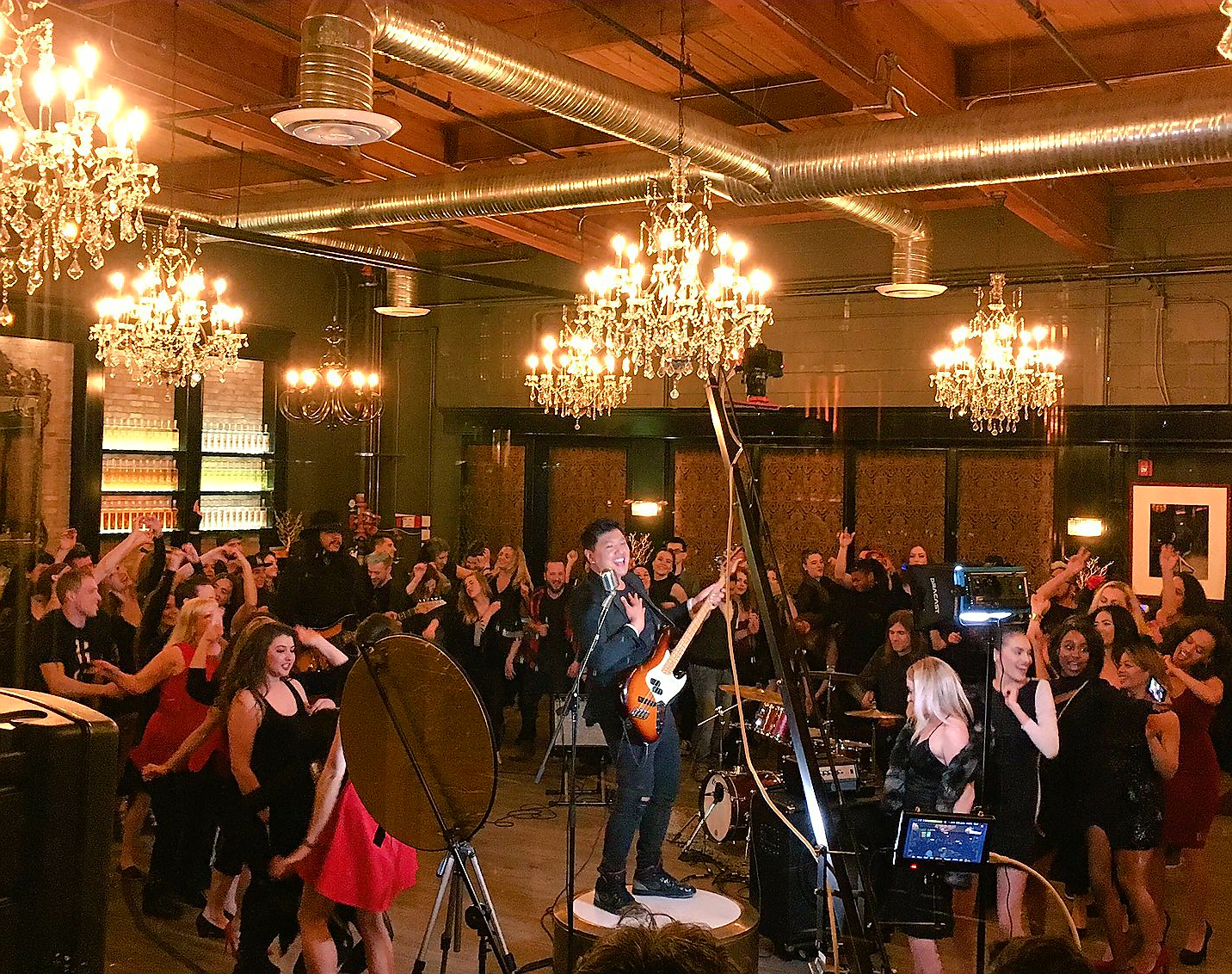 The Steadies Take On Asia!
In May & June of 2017 Earl & The Steadies performed all over mainland China and South Korea performing in 17 cities! This was the first international tour for the band but it was their fearless frontman's 2nd tour of China when Earl performed with his former award-winning band WIde Mouth Mason when they became the first North American band to perform in mainland China. The boys had an amazing adventure and experience they will never forget and plan to keep building there fan base in Asia in the years to come thanks to their China based record label MusicDish whom the band signed to in January.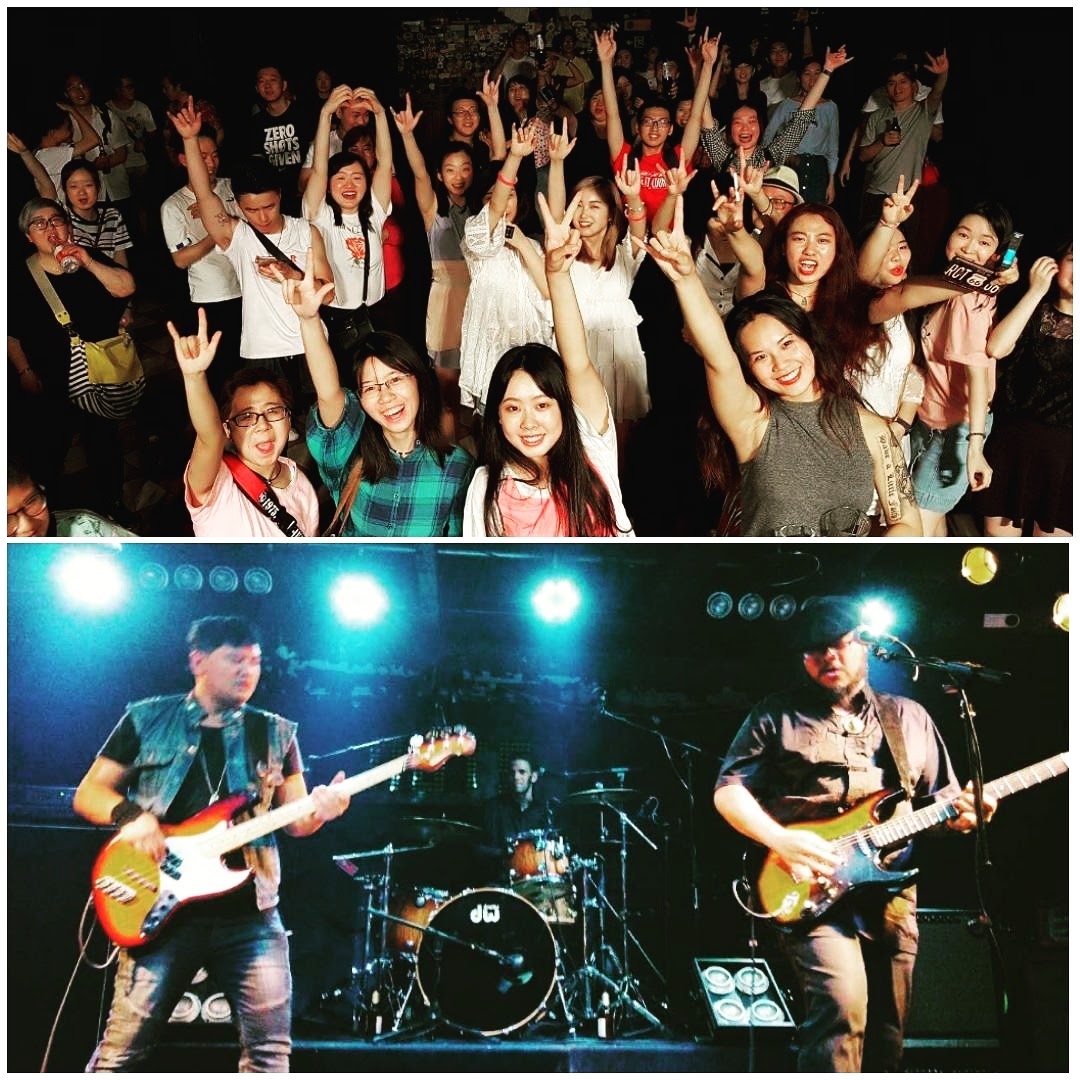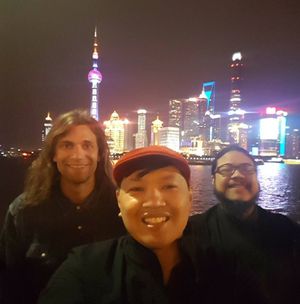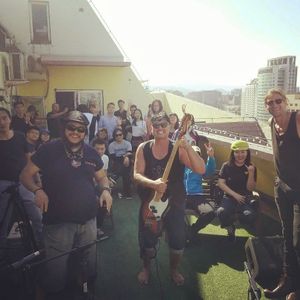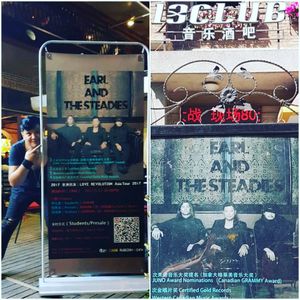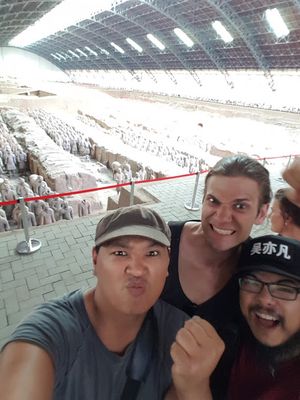 Asia Bound!
The Steadies will be performing 17 shows in 17 cities across mainland China and South Korea from Beijing to Shanghai to Seoul starting this May 9th 2017! All marketing and promotions of the tour and album release will be done by their Asian based music label MusicDish China.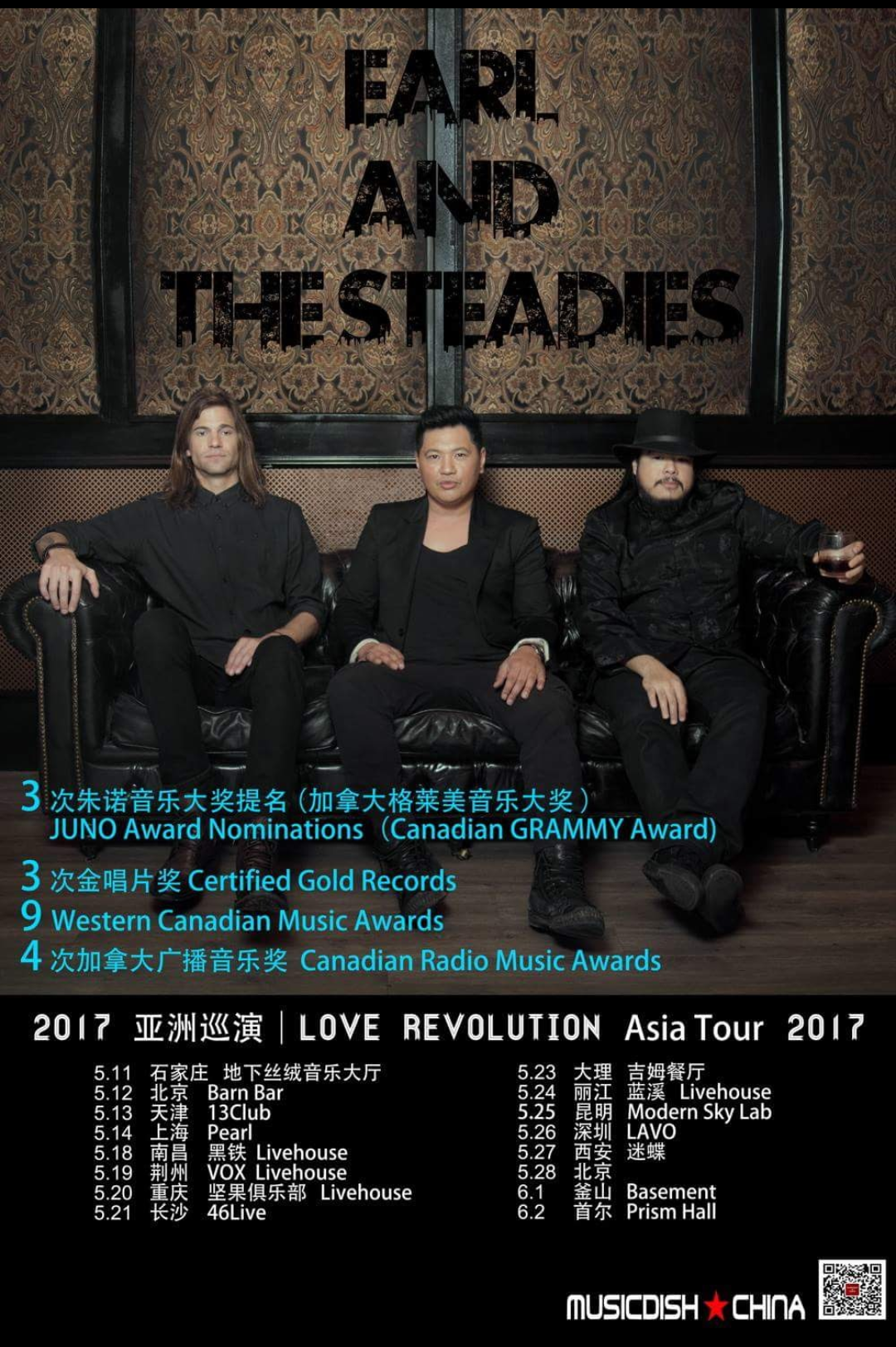 Announcing the Addition of the Newest Steadie!
Welcome to the family Mr. Kurtis Schultz! Kurtis has been a friend of the band since their early days under their old name Mobadass back in 2008 and even filled in on drums for band on a number of occasions over the years.A veteran touring musician of 12 years, Schultz has performed with various bands based in Western Canada and also is an established producer and EDM DJ Kusch.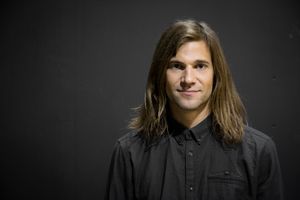 The Steadies Get Signed in Asia!
 In late January 2017, The Steadies signed a promotions and distributions deal with China based music company MusicDish headed by Canadian born industry veteran Eric De Fontenay. A 17 city tour of Asia is in the works for the band for Spring/Summer 2017 as well as the Asian release of the bands current album Love Revolution. Stay tuned for more exciting details!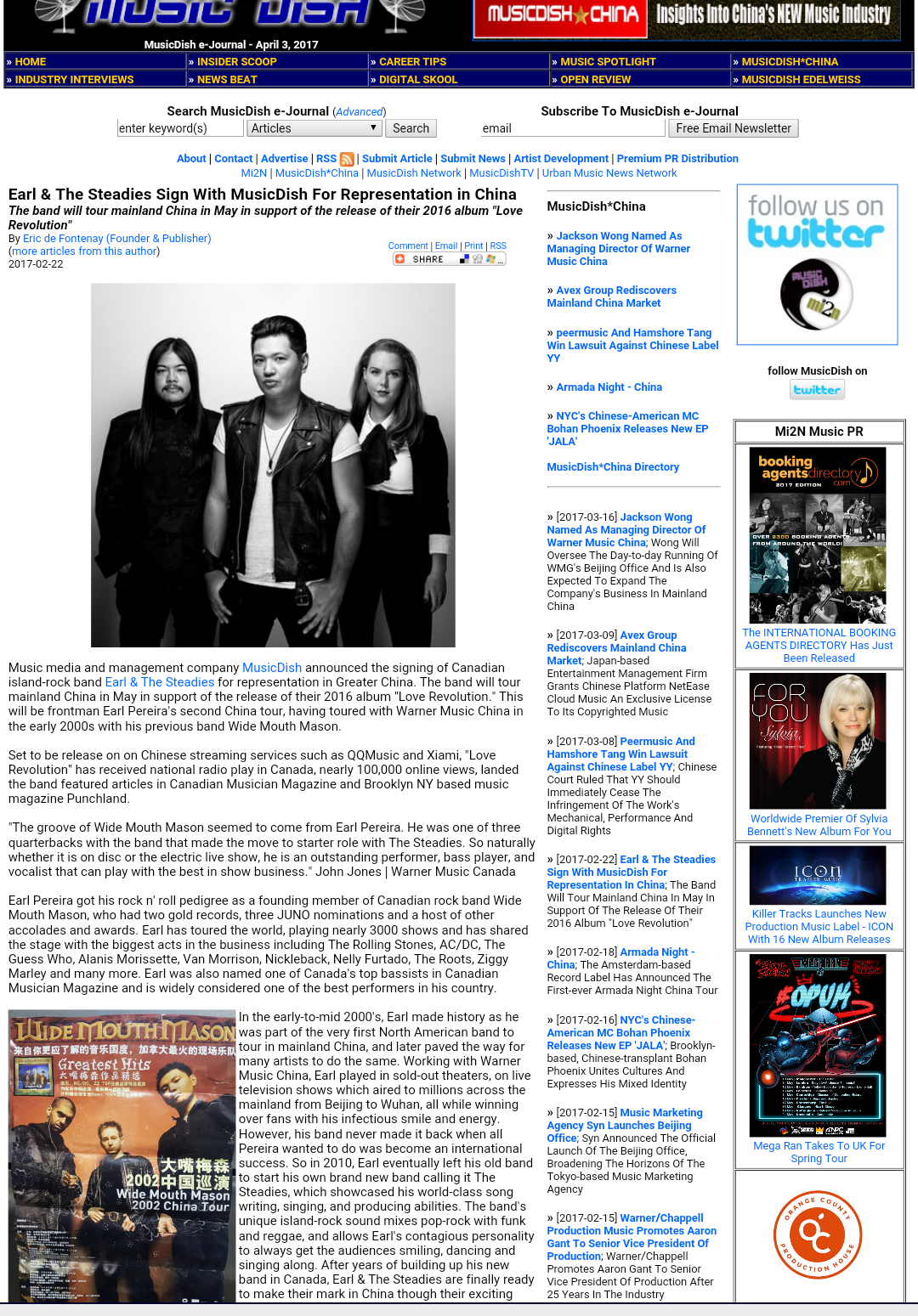 Big News! The Steadies Featured in Canadian Musician Magazine!​
 Things just keep getting better and better and now we have been chosen as one of three artists to be featured in the October issue of Canadian Music Magazine as part of their 'Showcase' series which features new artists on the rise. They also gave our new album Love Revolution a fantastic review, so exciting whoohoo! Big thanks to their staff of top notch editors and writers, it is an honour to be chosen alongside other great artists like Dallas Smith. Here is a link to check out the article! click here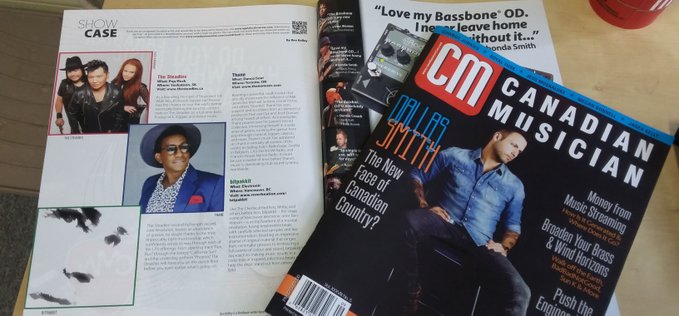 Hometown Shakedown in Saskatoon!
Our first hometown show since our spring album release party took place October 1st 2016 and it was a crazy night at one of our favourite venues Capitol Music Club. The house was packed full of Steadies fans who gave the band so much energy and created a amazing energy in the room,  it was definitely a very special Rocksteady Saturday and perhaps our best Saskatoon show yet!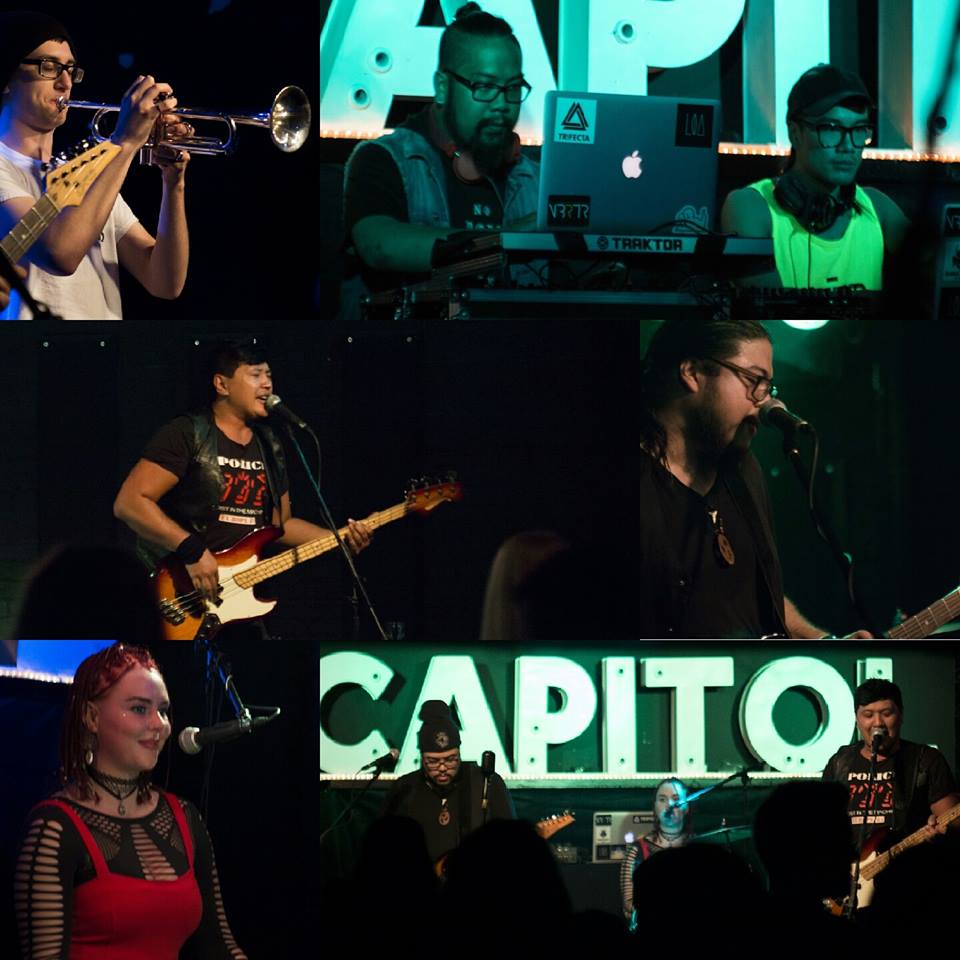 Sensational Steadies Summer 2016! 
It was an action packed hot hot summer for The Steadies with highlights being headlining a huge crowd of over 5,000 in Banff Ab for their Canada Day Fireworks Festival, throwing our first triple-boat party in Kelowna BC, and ending the summer tour at the beautiful Waskesiu Lake resort performing at their 2nd Annual Lakeside Music Festival. We would like to thank everyone who came out to see us on our travels and for making this one summer to remember.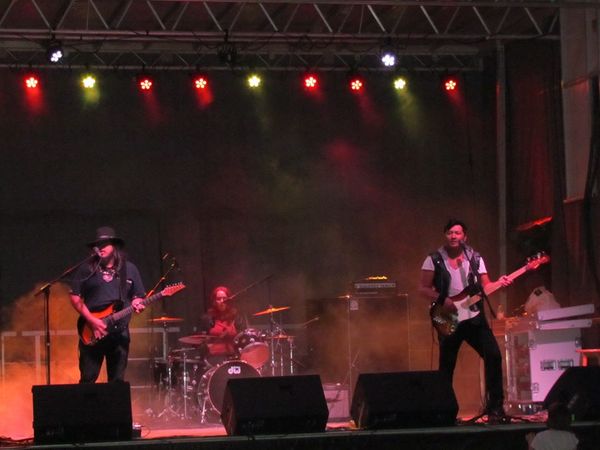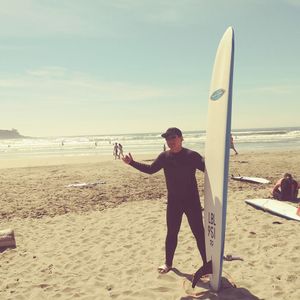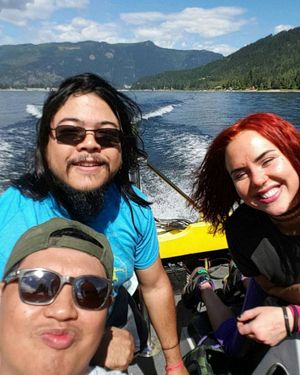 Awesome jam packed August kicks off at the Dogpatch Music Festival!
It's been a hot steady summer so far and the fun keeps going as your favorite reggae-rockers kick off the opening night at the Dogpatch Music Festival in Whelan SK Friday August 5th! It's going to be a great weekend of music and The Steadies will have the music loving crowd and the northern lights dancing the night away.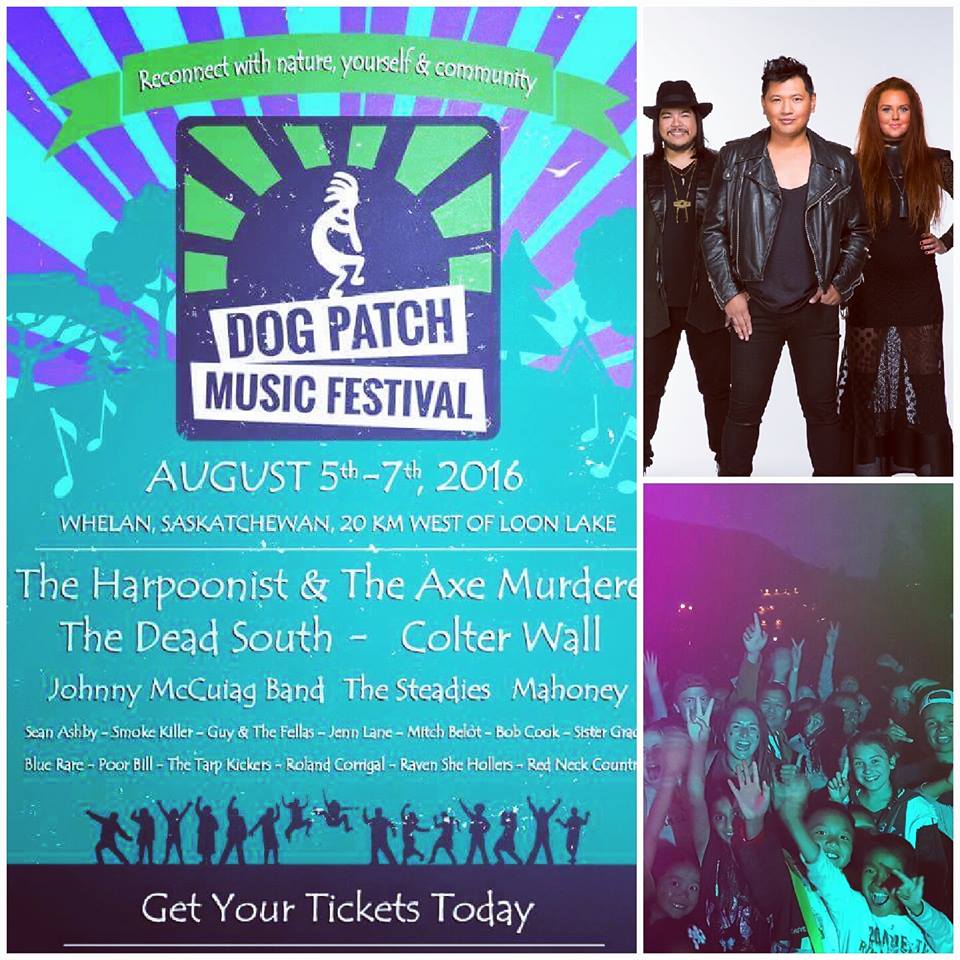 Steadies Summer Invasion!
 Summer 2016 just keeps getting better and better. The Steadies have been added to the stellar all Saskie line-up including Rah Rah, Library Voices and Close Talker, at the Sasktel Summer Invasion festival in Regina SK July 8th & 9th! For more info visit www.summerivasion.ca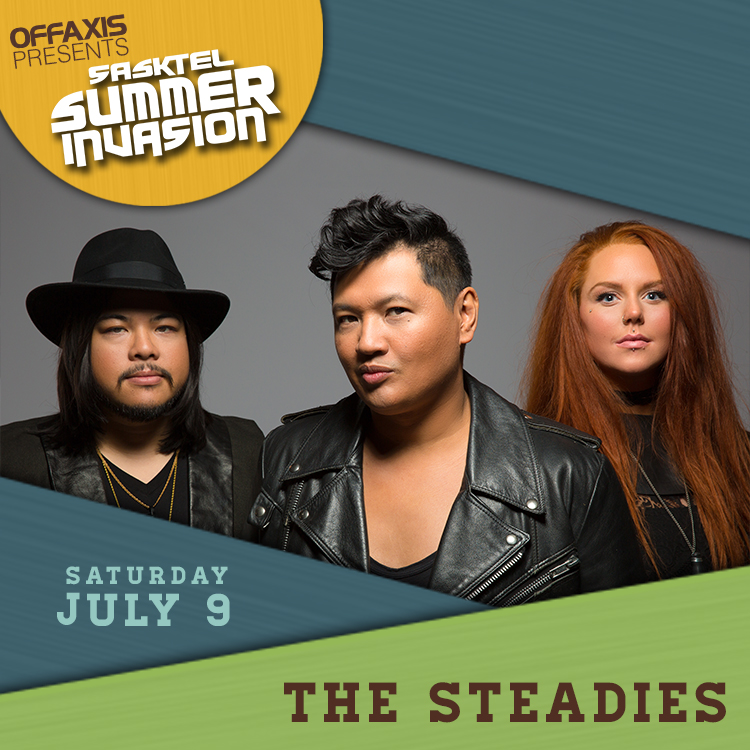 It's time for a Love Revolution!
The Steadies brand new album is available now for world-wide digital sale, exclusively right here! Just click here and enjoy owning your very own copy to sing and dance to all day and all night. This will be your new favourite summer album guaranteed!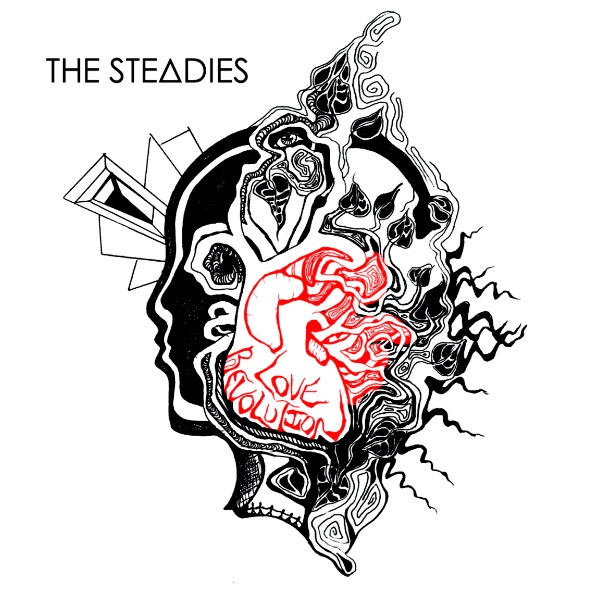 New Video and Single 'Take Me Home' Is Online!
Spring has sprung with the launch of our brand new single "Take Me Home"! Watch it now on our website homepage and please feel free to comment and subscribe to our YouTube Channel www.youtube.com/thesteadiesmusic

March Madness!
What a crazy month it has been starting with touring with reggae legends The Wailers, finishing the new album and new music video, and now about to do a full April album release tour starting Saturday April 2nd. Lots of tour pictures and videos coming soon!

Official Album Release Date!!!
The Steadies are excited to announce that their upcoming album Love Revolution will be released on April 2nd 2016 followed by a release party that night in their home town Saskatoon at Capitol Music Club! The band will be continuing the support of the new album with a cross-Canada Spring/Summer Tour!

Proud to be Saskatchewan!​
We have exciting news to announce, we have received funding and support to record our new album and tour in support of it thanks to Creative Saskatchewan! We feel blessed to have the support of our own provincial government funded organization who is all about supporting and developing local artists whether it be music, film, theatre and more. Thank you so much, we are feeling the love!
THANK YOU




​Rockin' Steady Into 2016 Touring With Reggae Legends!
Big announcement to kick off 2016! The Steadies' next show in their hometown Saskatoon will be sharing the stage with the legendary Wailers (Bob Marley's band!) at Obrian's Event Centre Friday March 4th! Their entire show is all Bob Marley & The Wailers classics led by his original bassist, band leader, and Earl's  idol, Mr.Aston 'Family Man' Barrett! So make sure to get your tickets as they are available now.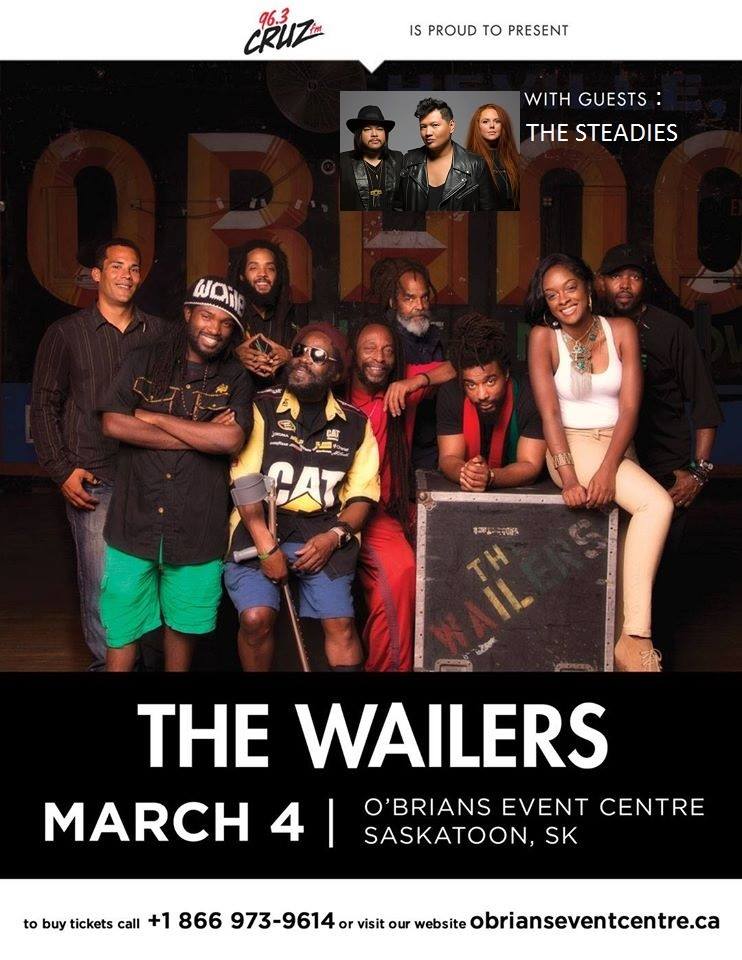 A Rock Steady New Year's Eve Dance Party!
It's been a great year for The Steadies and they will be ending off 2015 with a bang with a big New Year's Eve Bash which will be now located at the 2nd Ave Grill in downtown Saskatoon! So if you are in town for the holidays make sure to get your tickets as this will be a guaranteed fun night of champagne and rock steady goodness! Click here to purchase your advance tickets and we will see you on the dancefloor!  $20 10:30pm Shwtime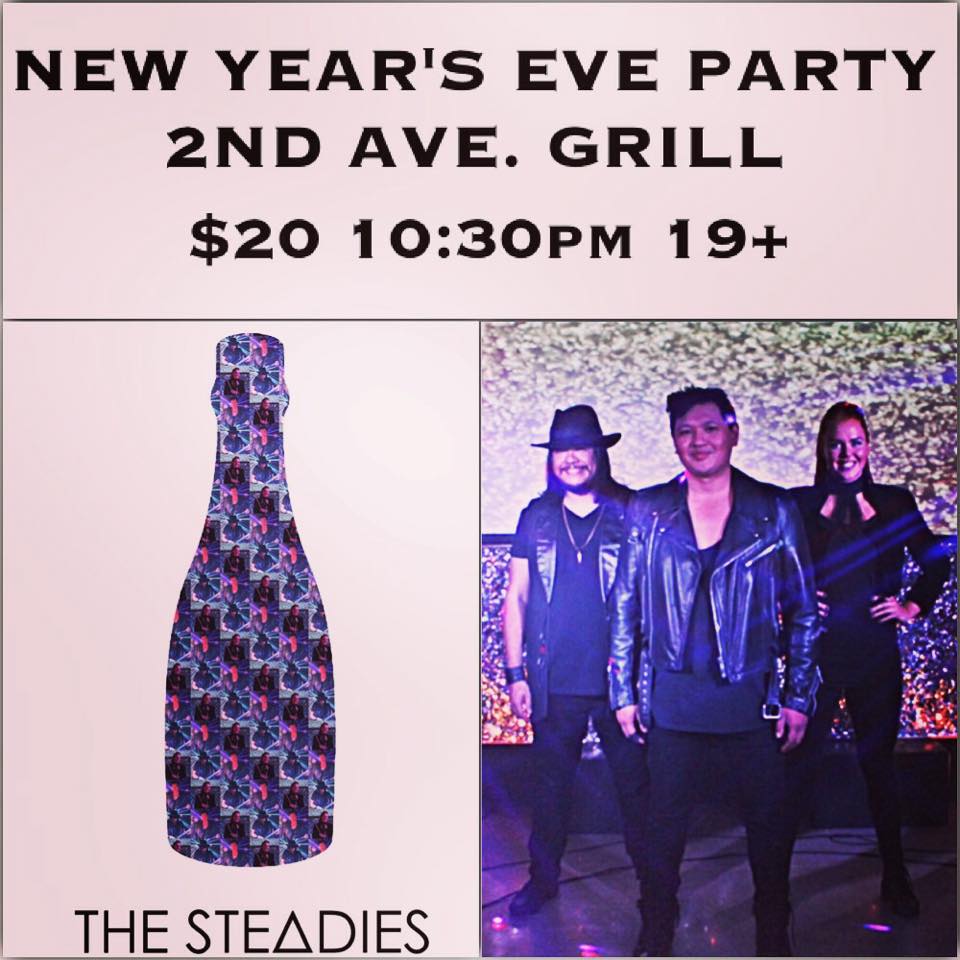 Let's Go Steady Back 2 School Bash!
It's that time of the year again, summer is over and students are back in their familiar class room surroundings. Luckily if you are a Saskatoon resident you can have a fun night to go out and party with your hometown Steadies at the best venue in the city Capitol Music Club Friday September 18th. The band will be showcasing songs from their upcoming EP and you can even pre-order a copy and be the first to own it worldwide! Purchase advance tickets here and save $5 at the door 19+ only.  See you on the dancefloor!


Steadies in the Studio!
After spending nearly 9 months on pre-production for the new music, the Saskatoon island-rockers treated themselves to studio time at the world class OCL Studios just outside of Calgary AB. Their first attempt to record at  there earlier in the summer failed to due a terrible storm which caused major power outages in the area. However, this time, the determined group would not be denied!. It only took the power trio a day and a half  to record their upcoming EP thanks to going old-school and having all of the songs honed in so well that they could perform them live off the floor one after another. The end result is going to be the best Steadies music ever so stay tuned for a mid Fall 2015 release!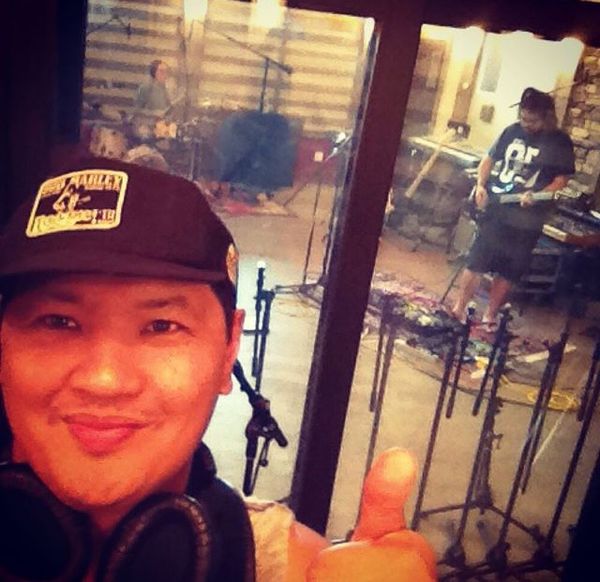 One Crazy Summer!
Another amazing summer has come to end and The Steadies capped things off with their busiest August ever playing 15 shows in 20 days! The band rock-steadied their way across Western Canada performing at festivals such as Wapiti Music Fest in Fernie BC, Calgary Reggaefest, Waskesiu Lakeside Fest:, and headlined a crowd of nearly 5,000 at Kamloops Ribfest. There was a sold-out boat party in beautiful Kelowna, a sweet studio pool party and plenty of beach time and now the band will be hitting the studio to finish their new EP set to release in Mid-October!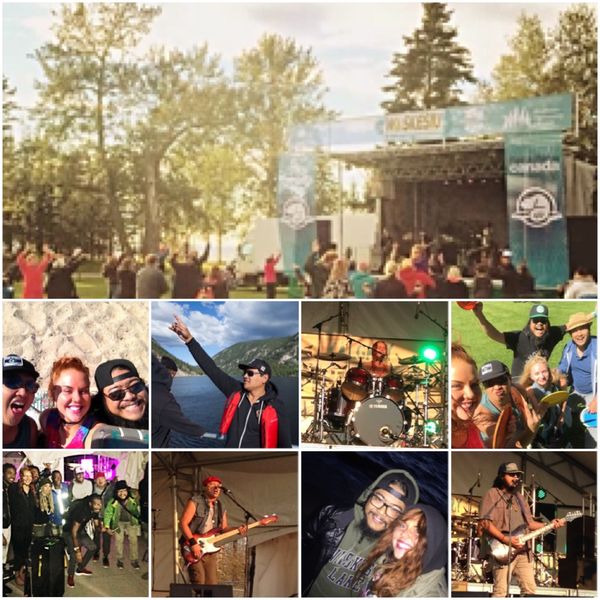 Sasktel Saskatchewan Jazz Festival Presents: The Steadies
After a year hiatus from the biggest music event in their home province, rock-steady is back at the 2015 Sask Jazz Festival!  This year's line-up includes Grammy Award winning artists such as Erykah Badu, The Roots, Michael Franti, Wyclef Jean and so many more! But on Friday July 3rd, The Capitol Music Club in Saskatoon will be electric, as local reggae-rockers The Steadies will by funktifying the dancefloor all night long! For more info and tickets visit:  http://saskjazz.com/artist/69/the-steadies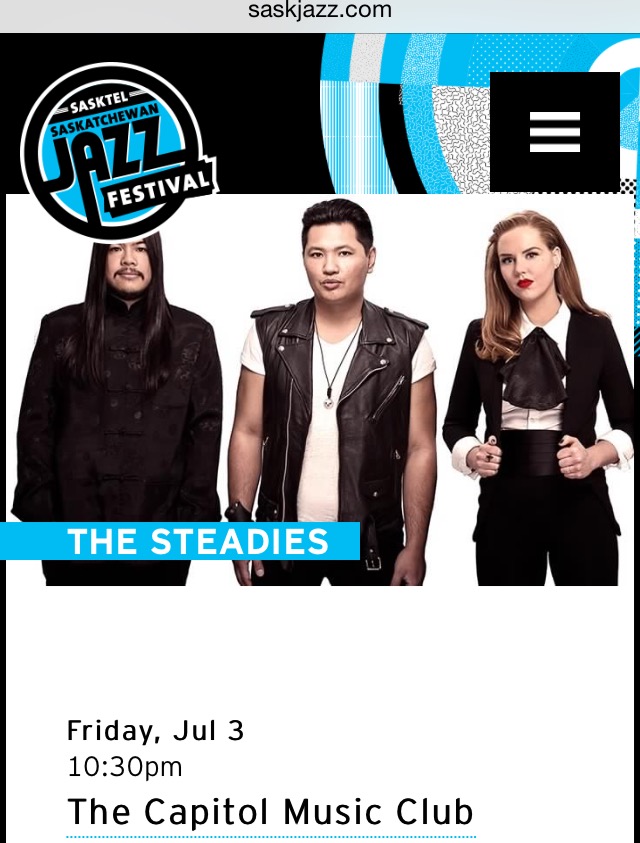 Playing for Pink Wig!
On May 2nd the prestigious 4th Annual Pink Wig Gala, which is a fundraiser for their women's cancer charity, was held at the Adam Ballroom in Saskatoon and The Steadies had the honour of being the feature live act of the night. The charity raised the most money ever and overall was a smashing success! 
 

Sunny Spring Tour in Beautiful B.C. 
It was the band's first B.C. tour in the spring in many years and it was action packed as The Steadies played 9 shows in 11 days from Golden B.C. all the way to Tofino! Lexie finally got to see Longbeach and the trio enjoyed some gorgeous weather which also made for great summer vibing live shows! Their 420 party in Duncan at the amazing Showroom was recorded in high quality audio and video so stay tuned for some some future live performance posts!

 

Rocky Mountain Rocksteady!
The band spent back-to-back Bow Valley weekends in Canmore then in Banff for Easter Long Weekend and rocked 6 crazy fun shows! The Drake and Rose & Crown were the first venues frontman Earl Pereira started playing in with Mobadass, "going back to these rooms feels like playing hometown shows because of all of those years playing there as Mobadass and now as The Steadies. The crowds and shows are still some of the funnest ones and we look forward to them every year!" says Pereira.

Taking the Rocksteady Explosion to Ontario & Quebec this weekend!
March 6th - 14th island-rock spreads out east to Kingston for another crazy party show at The Merchant, and their highly anticipated first Saturday night show in Montreal at Jack Saloon Urbain! The tour finishes up in Ottawa at The Heart & Crown for 3 killer nights at the funnest pub in the famous Byward Market!

Amazing Alberta Tour!
 The Steadies played a grueling 9 shows in 10 days but never lost their signature high-energy pace as they island-rocked Red Deer, Calgary and Edmonton for the first time in over a year! The shows were a huge success, in Calgary they sold out Nite Owl and were moved to the bigger main floor venue and then had an epic encore with the other amazing bands UNO and JK & The Relays. It was definitely a rocksteady explosion to say the least!  Wrapping up the tour was a Valentine Day show at Blues on Whytle in Edmonton and the place was jammed and filled with Steady love in the air. 
 

2015 Why-Oh Winter Tour Coming to a City near You! 
Your favourite island-rockers are heading back on tour starting with 10 shows in Alberta in February! The band has been working on new material for their next album and will be testing out some their new songs at these shows so make sure to spread the word and check the tour page for dates near you!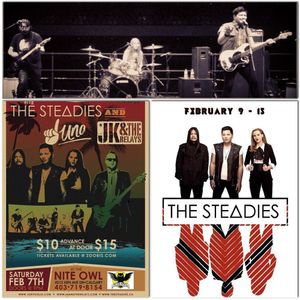 Winter Festival in the Prairies? Thankfully It's Indoors!
The Steadies ended off  January headlining the 1st Annual Beer Bacon Bands Festival in Regina SK. 12 of the Queen City's top chefs competed to create dishes with bacon, over 100 beer and alcohol vendors sold out of everything, and the bands were the icing on the cake! Here's a little sneak peak of that weekend's festivities...



Ringing in the New Year!
The Steadies brought the New Year in with a bang with a fantastic show in beautiful Jasper AB at the Legion! The band has been hard at work writing and demo-ing new songs for their new album which they are shooting to release in August 2015. With a busy touring and recording schedule coming up and summer festival, this will be a great year to rock steady with The Steadies!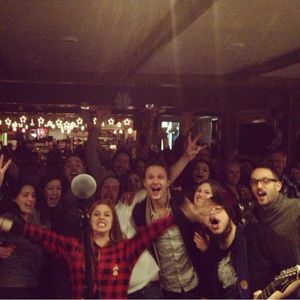 Fall 2014 Cross Canada 'Return of Island Rock' Tour a Success!
We had an amazing tour travelling all the way to the Sunshine Coast BC for the first time all the way to Montreal! Some highlights were starting the tour off playing our first ever studio concert at the beautiful OCL Studios in Calgary; island rocking Victoria at Lucky Bar, headlining the Vancouver Fanclub for a swanky Vancouver Fashion Week After Party, showcasing twice at Breakout West  in Winnipeg; and having crazy packed shows in Ottawa and Kingston! 

New single You Got Me hits radio stations across Canada!
The band has released their official single 'You Got Me' from their recent album Starcity Shakedown, so make sure to request it at a pop-rock station near you! The song was produced by hit-machine Ryan Stewart (Carly Rae Jepsen), and is being tracked to radio by Oscar Furtado of Tandem Tracks. The Steadies would like to thank SaskMusic for their help in funding this exciting radio promotion campaign! 






Sold-Out Saskatoon Homecoming Show! 
 After a long cross-Canada Fall tour, it felt so good to come home to a packed house at The Capitol Music Club! Special thanks to our musical guests Ben, Eric and Corey and DJs VBRTR. A huge thank you to everyone who came out and made it a very special night and we will be posting some amazing pictures courtesy of Chatfield Photgraphics on our photos page.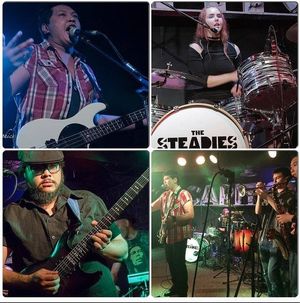 Peak Performance Project Bootcamp Success!
 Frontman Earl Pereira and manager Kate Matthews represented The Steadies and Saskatchewan with pride at the 2014 Peak Performance Boot Camp in Princeton BC to end the summer. Earl was the conference's performance coach and Kate was the stylist extraordinaire, working tirelessly to help the top 24 unsigned bands in Alberta and B.C. get world class ready.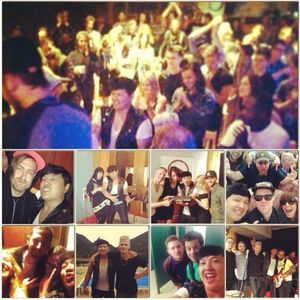 Winnipeg and Breakout West here we come!
​The Steadies were one of four bands chosen to represent Saskatchewan at the 2014 Breakout West (aka Western Canadian Music Awards) Showcase and Festival! Although frontman Earl Pereira is no stranger to the Peg having played numerous sold-out shows when he was a member of Wide Mouth Mason, these will be The Steadies' first official Winnipeg shows! For more details and festival schedule go to: www.breakoutwest.com 


Back on road headlining Dogpatch Music Festival and more!
The Steadies have been gearing up to hit the road after a 6 month hiatus due to frontman Earl Pereira's achilles injury. The band will be headlining festivals, clubs, house concerts, and even a boat party in Kelowna to end the summer. The Steadies will also be supporting their album Starcity Shakedown across Canada in the fall before they head back into the studio, so make sure to check out the tour page for updates on shows near you! www.thesteadies.ca/tour 


SaskMusic InTune Compilation featuring The Steadies songs 'Someday' and 'Closer'!
SaskMusic and Bacardi are pleased to announce a promotional partnership with the distribution of an additional In Tune 2014 compilation cd in selected SLGA stores in Saskatchewan. The compilation will be distributed and marketed separately from the previous SaskMusic In Tune 2014 compilation. Bacardi will be promoting and distributing the compilation with selected Bacardi Brands this fall. www.saskmusic.com


Tour postponed due to injury
We're sad to announce that our CD release tour has been postponed because our frontman Earl Pereira ruptured his right Achilles tendon while on tour. Earl underwent surgery and will be working in his studio with some great clients until he can get back on the road this August. 


Review of the new album! 
Check out this review of Starcity Shakedown by NewCanadianMusic.ca. Thanks for the kind words, Noah!


Our brand new record + a big party in our hometown + drummer Lexie Miller =
We're very excited to announce that we'll be releasing our new record, Starcity Shakedown, at Amigos in Saskatoon on November 29th, 2013. We'll also be introducing our fabulous new drummer, Lexi Miller, who picks up where our good friend and former Steadies drummer Jason Hattie left off. Jason's sense of humour and easy-going attitude made him a blast to play with and we know that he's going on to great things as he works on building his empire in Hairdu Records and on his many fantastic music projects.


New studio album coming in 2013
We're having a great time working on new stuff for you guys! We love making new music and we're excited about what we've been doing in the studio so far. Now we just have to figure out how we're going to top our award-nominated EP packaging. (How do you beat crayons and a colouring contest?)


Earl Pereira to offer producing, performance coaching, song writing and more
Front-man Earl Pereira has performed over 3000 shows, won numerous industry awards and has played with some of the biggest acts in the business including the Rolling Stones and AC/DC. With the opening of his Fame Machine Recording Studio, Pereira is looking forward to working with a host of talented artists. Visit earlpereira.com or famemachine.ca for details.


We're charting! The Steadies reach the Top 50 at Canadian radio
Thanks to your requests, our debut single See You When I Go has now reached 2,500,000 listeners across Canada. Thanks for all your support, we couldn't have done it without you!


Toronto, here we come!
The band is moving out East for a few months beginning September 1st. Catch us around the area or see us in Saskatoon when we return home in time for our fundraiser event. 


The Steadies receive their first Western Canadian Music Award nomination! 
We are very excited to announce that our manager Kate Matthews has been nominated in the Album Design of the Year category for her brilliant work on The Steadies' EP at the Western Canadian Music Awards. Click here if you'd like to see our album design. The awards ceremony and music festival will take place in Regina September 27th - 30th. 


We're hitting radio across Canada!
We just sent our debut single 'See You When I Go' to your favorite radio stations across Canada! We collaborated with multi-platinum producer Ryan Stewart, who produced Carly Rae Jepsen's Call Me Maybe which hit number one in 37 countries. Check out our tour page for supporting dates.  


New Year's Eve show announced with The Gaff at Amigos in Saskatoon
Get your party boots! The Steadies are playing NYE with our very good friend,
The Gaff
, who a world-class DJ, producer and record collector infusing original Break Beats, Funk, Soul, Afro, Latin, Brazilian, and World flavours with modern day Club, Hip-hop, Electronic, and Dance Music.
New music released with Colour-Your-Own-Album-Cover!
The brand new EP from The Steadies is now available! Get it as a digital download or hard copy (crayons included!) on our 
music
 page.
EP release party on Friday September 23rd in Saskatoon!
The self-titled EP has 5 brand new full-production songs that are sure to get you dancing! Join the guys at
Louis'
on September 23rd and get a copy of the EP included in the $15 ticket price. Tickets available at 
Louis'
and
Momentum
. 

Mobadass changes band name
The band you've known as Mobadass is now known as The Steadies. Same great band, same wicked style -- but poppa's got a brand new name! On July 2nd 2011, the guys announced their new band name in front of a sold-out crowd as they performed with legendary Grammy winners, Arrested Development. Click here for photos of the big reveal!


June 28th goes down in history!
On a hot summer day in June, to a sold-out house in Saskatoon, the guys took the stage for their last show billed as Mobadass. With feature performances from some of Mobadass' favorite players, the night was a great party and a huge success. Thanks to everyone who came out to celebrate!

The band wins RAWLCO Radio 10K20 Recording Grant
The guys were chosen from a flood of more than two hundred applicants from across the province. A BIG thank-you to RAWLCO Radio! We'd also like to thank the Saskatchewan Arts Board and Saskmusic for their continued support.